Bathtub Installation in Apple Valley, Eden Prairie & the Greater Twin Cities Area
Your bathtub is a place to relax at the end of a long day. It may also be a battlefield where you wrestle your kids into cleanliness on hectic school nights. Bathtubs are great for their practicality and for the relaxation that they offer. However, the relaxing prospects of a new bathtub can be severely hindered by bad installation practices that can lead to problems in the future.
If you need bathtub installation work that is done by a team focused on quality, call the Great Lakes Home Renovations today. From your bathroom design ideas to your shower enclosures, we handle every aspect of your bathtub installation!
Call us today at 952-204-9646 to know more about our bathtub installation service with free estimates!
Professional Plumber to Install Bathtub in Greater Twin Cities Area
We handle all aspects of a bathtub installation, consulting with you regarding:
The advantages and disadvantages of different design and material options
The most effective location for your bathtub relative to other fixtures in your bathroom
The different sizes and types of tubs that will fit in your bathroom
Any code requirements related to a bathtub installation
The best types of faucets and other fixtures for your bathtub
We'll carefully oversee the installation of all fixtures, tying into existing plumbing systems, when necessary, or designing and installing new systems, when appropriate.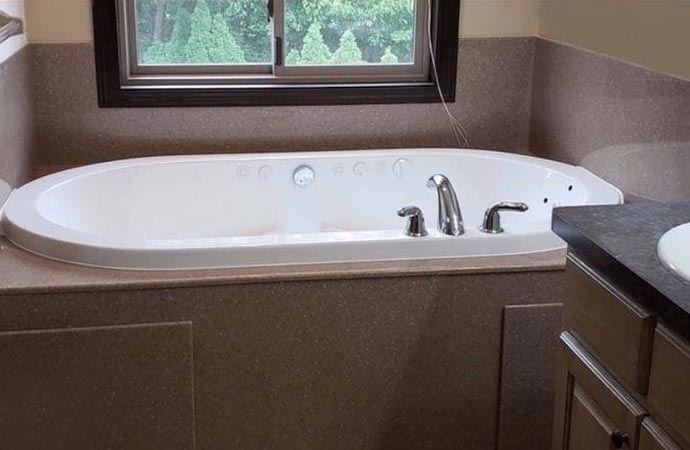 Quality Service For Bathtub Installation in Greater Twin Cities Area
Bathtubs should last for years, and we'll make sure you trust our installation by providing a 100% satisfaction guarantee. Additionally, being punctual matters to Great Lakes Home Renovations. You'll also get total peace of mind, knowing that our licensed plumbers will ensure your new shower or bathtub is installed correctly for leak-free drainage and maximum lifespan.
At Great Lakes Home Renovations, we're proud to be a locally operated company that supports local plumbers. All our locations are independently owned and operated. This means that the plumbers who come to install your bathtub are members of your community!
Our experts are trained to use every resource possible to get you the best financing available. Our services include bathroom design ideas, shower design ideas, tub to shower conversion, bathroom vanities, window replacement, door replacement, and more. We can offer financing options for practically any job.
You can avail of our services in Afton, Alden, Bay City, Big Lake, Carver, Cedar, Delano, Downing, Edina, Elmore, Fairchild, Frost, Grandy, Hamel, Jordan, Winsted, Woodbury, Young America, Zumbrota, and nearby communities. 
So hurry up and call us today at 952-204-9646 or contact us online to get our service in your area.  
Our Recent Jobs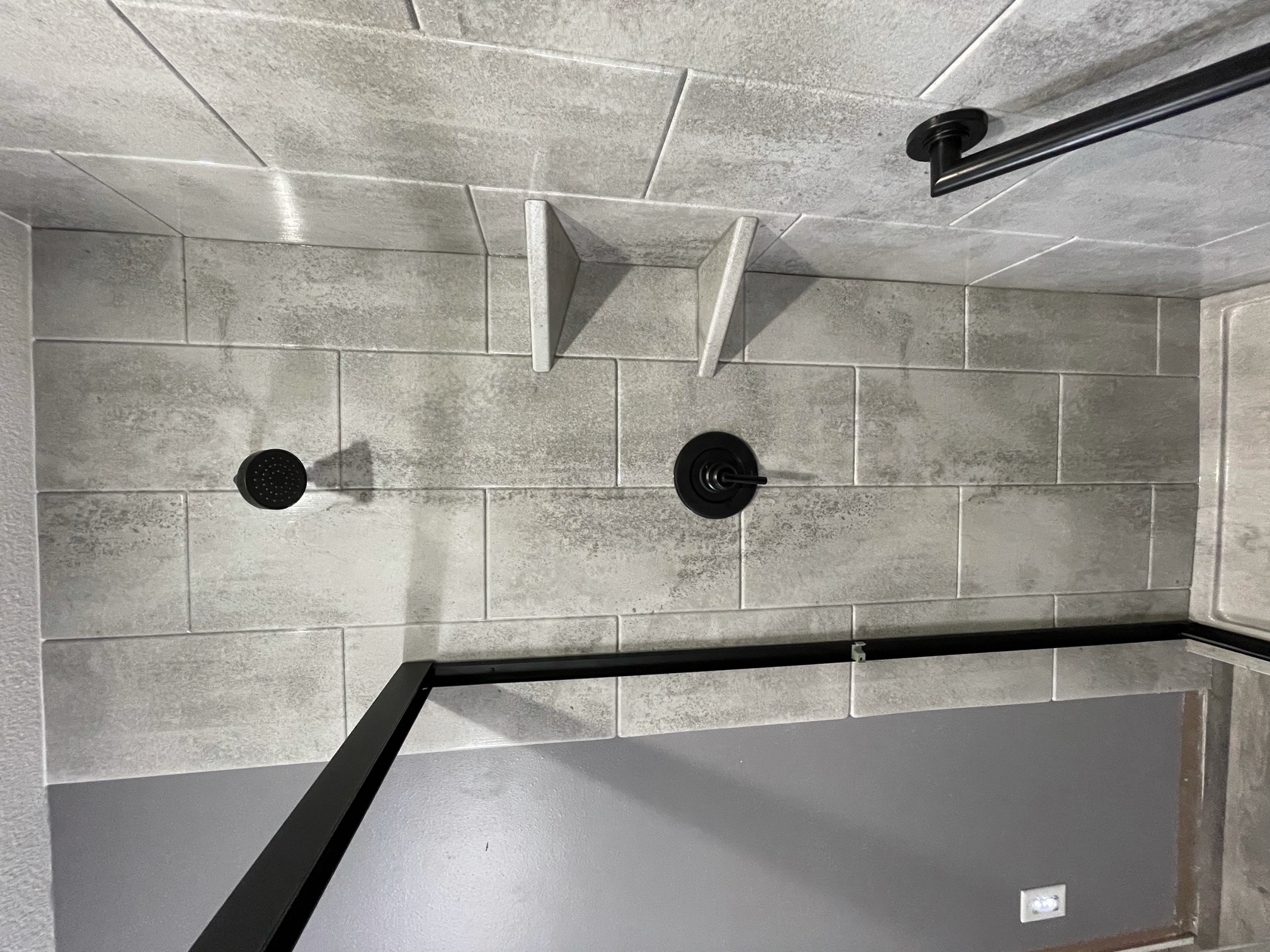 May 28, 2021 | Saint Michael, MN
Our team remodeled two bathrooms in this Saint Michael home. The first one was a main floor bathroom tub to shower conversion and vanity update. The second bathroom was the main floor ¾ bathroom, which included replacing the shower base/walls and vanity. The two new bathrooms look fantastic!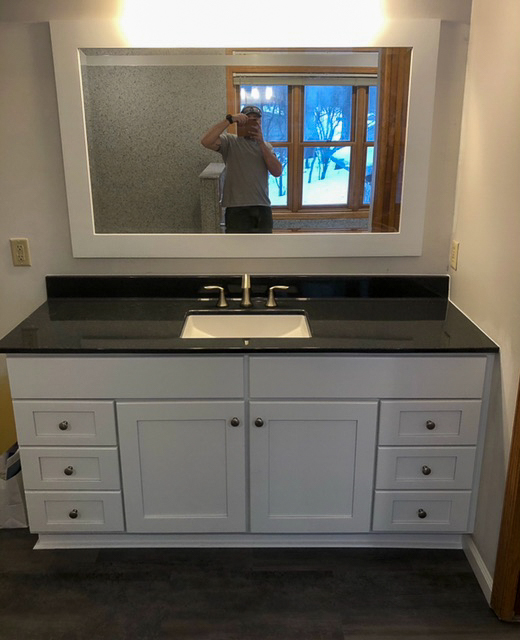 May 3, 2021 | Arden Hills, MN
Like many people, they were tiered of their large jacuzzi tub that they rarely used, while taking up a lot of space. The whole bathroom was surrounded by tile, which became difficult to clean the grout. They also had a large vanity but with very little space. We gutted the ...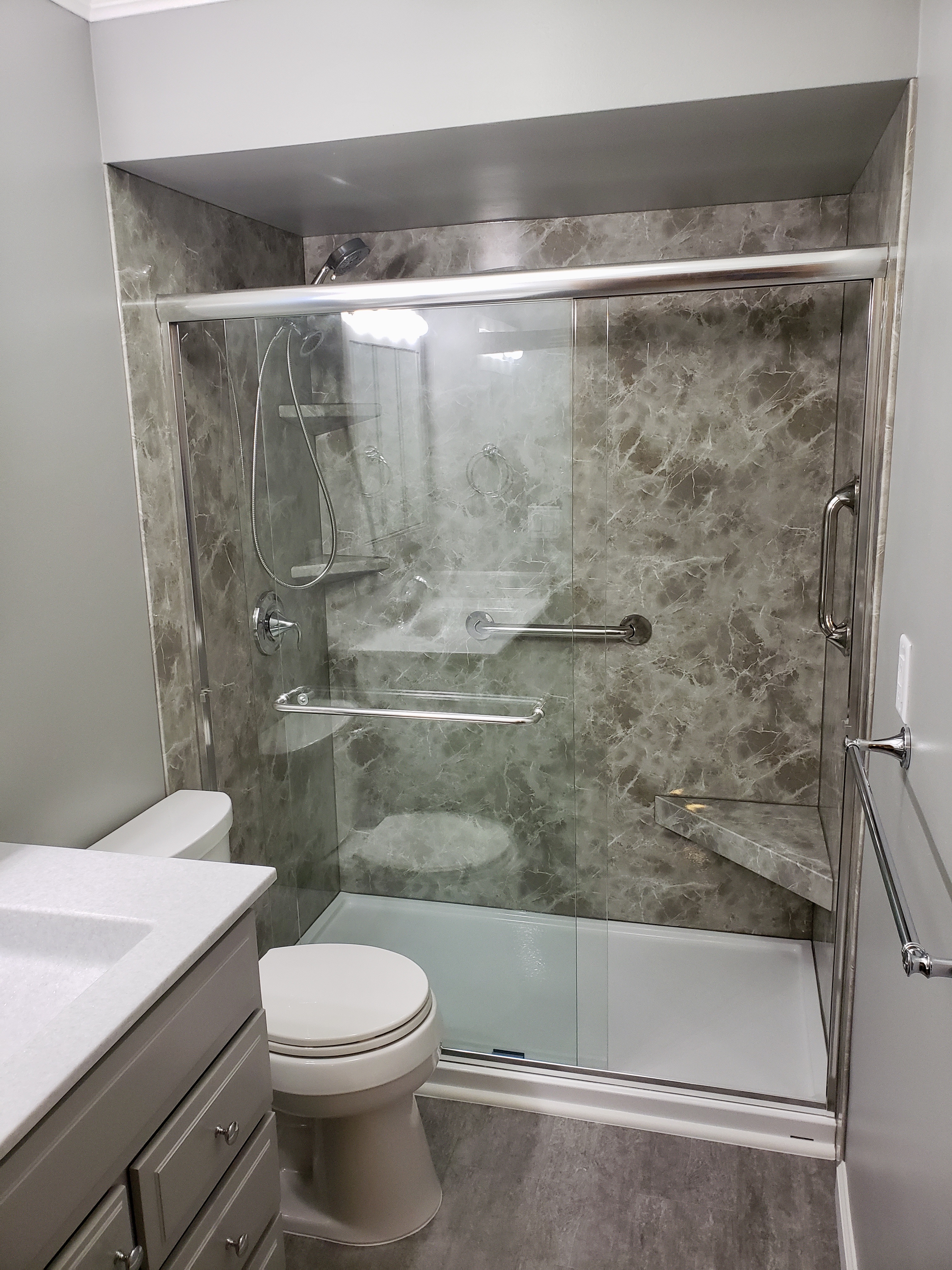 January 13, 2021 | North Mankato, MN
We removed the tub/shower insert and replaced it with this custom, walk-in shower that includes helpful grab bars, shelves and a comfortable bench. This surround is one of our most popular, Durabath Gray Emperador and it looks great with the Armstrong Forest Fog flooring!