Bathroom Flooring in Minneapolis & Saint Paul, MN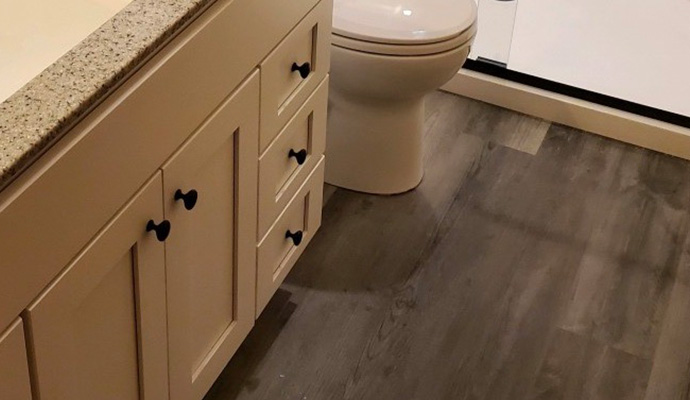 Planning to remodel or upgrade your bathroom flooring? Your floor's color and design complement the walls and overall bathroom interior. When bathroom flooring and interior color contrasts are crisp, the look is often stunning.
At Great Lakes Home Renovations, we have years of bathroom remodeling and bathroom flooring experience. Since 1995, our Twin Cities customers have benefited from our superior bathroom flooring solutions and looks. We have a wide collection of bathroom flooring options, and we'll help you find the one that fits your desires and needs perfectly.
We offer exceptional bathroom flooring installation and replacement services in Saint Paul, Dalbo, Garden City, Maple Lake and throughout our Twin Cities service area. Call the experts at Great Lakes Home Renovations at 952-204-9646, and give your bathroom a stunning makeover.
Great Lakes Has Elegant Bathroom Flooring Solutions in Twin Cities, MN
The right bathroom flooring is crucial for any bathroom to look its best. With our broad range of quality and stylish flooring products from industry-leading manufacturers, we'll help you find the right design to fit your bathroom vision perfectly. To learn more about our bathroom flooring designs and options, check out these completed bathroom remodeling projects by Great Lakes Home Renovations.
Many of the products we use come with a lifetime manufacturer's guaranteed warranty. Know you can be confident in the materials used in your bathroom flooring or other renovation.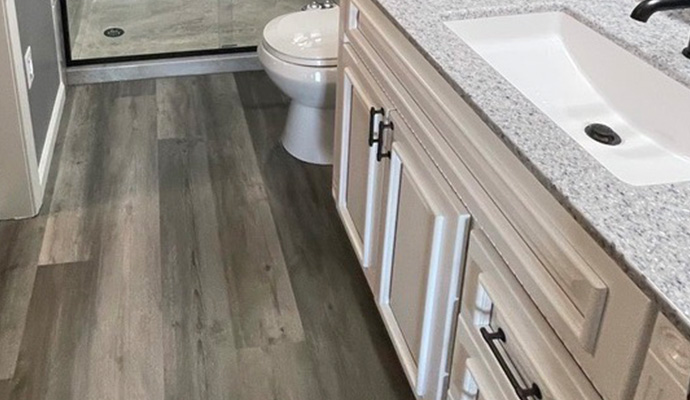 Trust Great Lakes Home Renovations For Bathroom Remodeling Options in Twin Cities
If you reside in the Minneapolis, Saint Paul, Apple Valley or anywhere in the Twin Cities, let Great Lakes Home Renovations help with your bathroom remodeling needs. We have decades of experience in bathroom flooring and other renovation solutions. Total customer satisfaction is our priority. For bathroom flooring, remodeling or renovation, call 952-204-9646 for a free design consultation. We want to hear from you!