Bathroom Remodeling in Apple Valley
Get aesthetic bathrooms with Great Lakes Home Renovations. Increase the beauty of your bathroom which will give you a refreshing atmosphere.
Our professionals have years of experience in bathroom remodeling. Understanding the challenges of home renovation our professional design a plan that will give you a unique bathroom that matches your taste.
Call us at 952-204-9646 or contact us online to remodel your bathroom.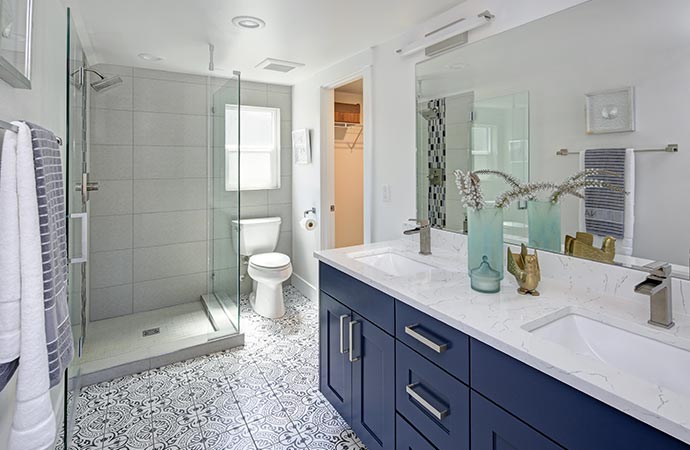 What Is the Benefit of Bathroom Remodeling?
Bathroom remodeling not only improves aesthetics but also comes with many benefits. It increases the home value as well as resell value. Remodeling improves the functionality of your bathroom. It gave you a comfortable and safe space. As garb bars and non-slip flooring improve safety. It improves hygiene and personal satisfaction. remodeling decreases maintenance which saves you money, time, and energy.
How Much Will It Cost for Bathroom Remodeling?
The cost depends on your bathroom size, the condition of your bathroom, and the model you want to customize. Is it full bathroom remodeling? or just a part of it? Depending on the type of product you want the cost will vary. Full-bathroom custom remodeling will cost more than partial remodeling.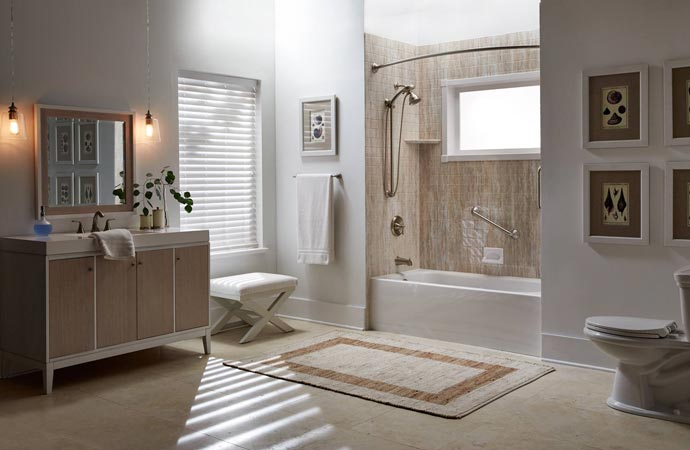 Plan Your Bathroom Remodeling with Us
We always love to see the gratitude of your customer after remodeling their bathrooms. We understand and value your unique preferences. We take that as a challenge and fulfilling it gives us satisfaction as well as our customers.
You can reach us through a call at 952-204-9646. If you are not sure which type of model will be best for your bathroom contact us online and talk to us with our friendly experts.