Bathtub Liners in Saint Paul, Minneapolis, Apple Valley, and the Surrounding Areas in Minnesota
Let Us Give Your Old Bath Tub a New Life With a Quality Bathtub Liner
No room gets more use than the bathroom, which is why so many homeowners want to upgrade these rooms when they show signs of wear or start to look out of date. Having a bathtub liner installed is a great way to create a shiny, durable, attractive new bathtub right on top of a dull, worn-out tub.
A tub liner is a seamless sheet of high-quality acrylic plastic that is custom-formed to fit snugly over an existing tub. When this type of retrofit is done, it's usually combined with a new bathtub surround also made from acrylic sheet material. Both the tub liner and the tub surround are available in white and other colors, enabling you to change your bath color scheme instantly while making these improvements.
Great Lakes Home Renovations can give you a quality tub liner installation in Greater Twin Cities Area. This can be done as its own upgrade or as part of a larger bathroom remodel, and we will help you determine the best solution for your needs.
Call us today at 952-204-9646 or click below to get a free estimate!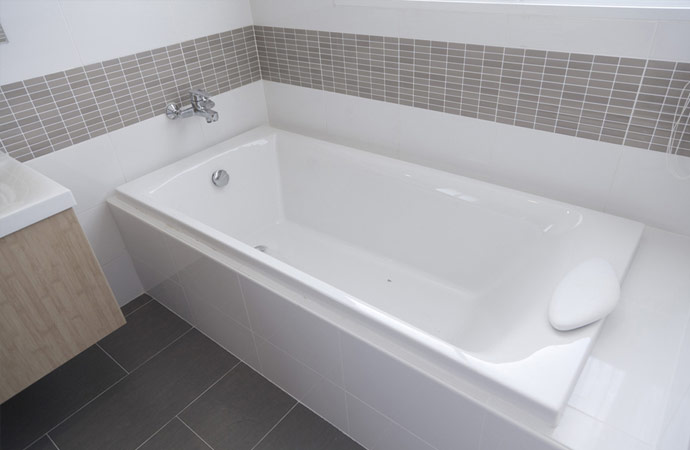 Installing a Tub Liner Vs. Reglazing or Refinishing an Old Tub
Both of these options are popular among homeowners interested in budget-minded bathroom remodels because they are less costly and disruptive than total tub replacement. There's no need to demolish walls or do other major tear-out work and in most cases, an old bathtub can be refinished or topped with a tub liner in a day. Instead of being out of commission for several days, the bathroom can be used the very next day.
Installing a bathtub liner is a smart choice when you're dealing with a steel or cast-iron tub that's standard in size and style. A high-quality liner can easily be custom fit to these tubs, and will provide an extremely durable, long-lasting finished surface with excellent resistance to impact, chemicals, and staining. In fact, many hotels have tub liners installed instead of having a complete tub replacement, because they like the appearance, durability and economy that tub liners provide.
Benefits of installing a tub liner
Easy-to-clean
Stain and fade resistant
Customized to fit your tub
Fast installation
Wide range of colors and styles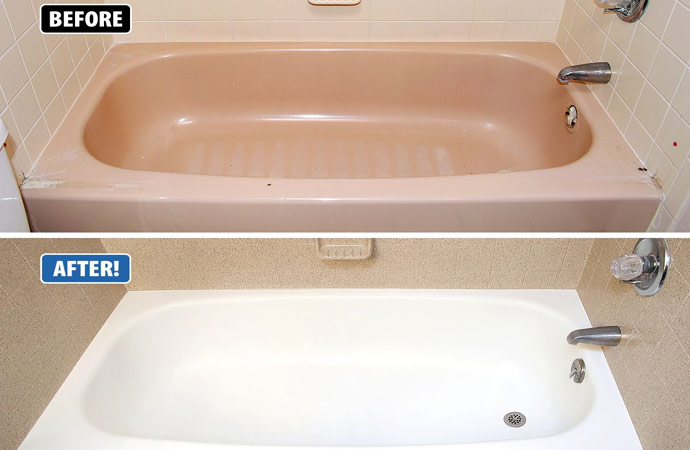 Combine a Tub Liner With a Tub Surround
It's a great idea to also have a new bathtub surround installed to match or compliment a new tub liner. Like a tub liner, a tub surround is made from thick, strong seamless acrylic. Your new surround won't ever crack, leak, or attract mold like a tiled tub surround. In addition to giving your bathroom a shiny new look, this treatment will make your tub area virtually maintenance free.
Make Your Bathtub Look Like New With a Tub Liner
If you're interested in adding a tub liner to your bathroom, give Great Lakes Home Renovations a call or contact us online to schedule a FREE design consultation and bath liner estimate. We proudly offer all our bathroom remodeling services in Saint Paul, Minneapolis, Apple Valley, Andover, Burnsville, Eden Prairie, Hopkins, Osseo, Mankato, Lakeville and nearby areas in Minnesota. As an authorized distributor of Re-Bath products, we have access to industry-leading products, designs, and cutting-edge ideas for improving the look of your private sanctuary.