Bathroom Renovations & Remodeling Services in Deer Park, MN
For any homeowner, getting the chance to fully renovate their bathroom is always a treat. While their bathroom may already be functional as-is, there's always room for improvement if one knows where to look. Any of these changes can dramatically increase your property's aesthetic appeal. 
Whatever your reasons may be, you'll find that remodeling your bathroom will be a worthwhile investment. But whom can you turn to once you're finally ready to take the leap? No worries; all you have to do is choose Great Lakes Home Renovations to see it through. We've been working with clients in Deer Park, MN, for many years now, and we've earned ourselves a solid reputation for being a trustworthy bathroom remodeling company. If you have further queries about our services call us at 952-204-9646 today.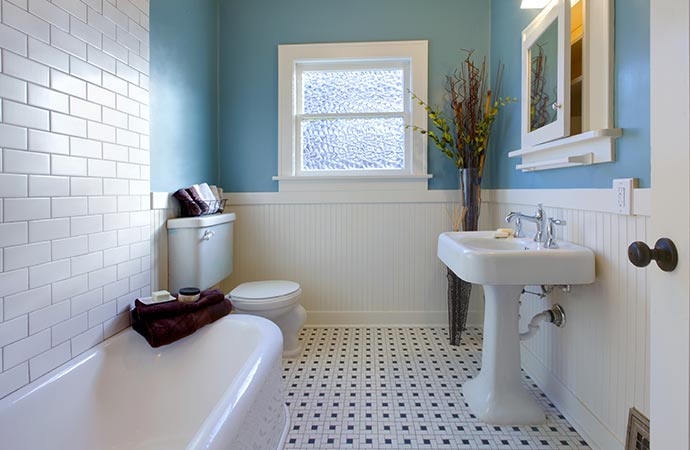 Professional Bathtub Installation Service
At Great Lakes Home Renovations, we offer the best bathtub installation services that will transform your bathroom into a luxurious haven. Our skilled professionals will guide you through the process, helping you choose the perfect tub for your space and budget. We prioritize safety and preciseness, ensuring that your tub is installed efficiently. Upgrade your bathroom with our bathtub installation services today. Our other bathroom remodeling services include:
Contact Great Lakes for Home Renovation Projects
Homeowners in Deer Park, MN, and other nearby cities know who to call when it's time to update their bathrooms. To get started on your bathroom remodeling project, reach out to our team by calling us at our number 952-204-9646 today. If you'd rather contact us online, all you need to do is use our Contact Us page.