Bathroom Remodeling Services in Crystal Bay, MN
Bathroom renovations are a significant undertaking, and many homeowners, naturally, have a lot of fears and doubts whenever they consider the idea of renovating their bathroom. On the upside, a bathroom remodeling project can help homeowners in Crystal Bay, MN, enjoy a safer and fancier bath. On the other hand, they often fear that the task will stress them out or exceed their budget.
The good news is that you can avoid these issues by working with a trusted bathroom remodeling specialist in your area, such as Great Lakes Home Renovations. Our company is the local expert when it comes to bathroom renovation services such as tub-to-shower conversions, tub and shower surrounds application, and walk-in tub installation.
Great Lakes Home Renovations has built a good reputation among our customers and clients in the Greater Twin Cities area due to our company's dedication to providing excellent services. Call us today at 952-204-9646 to renovate your bathroom.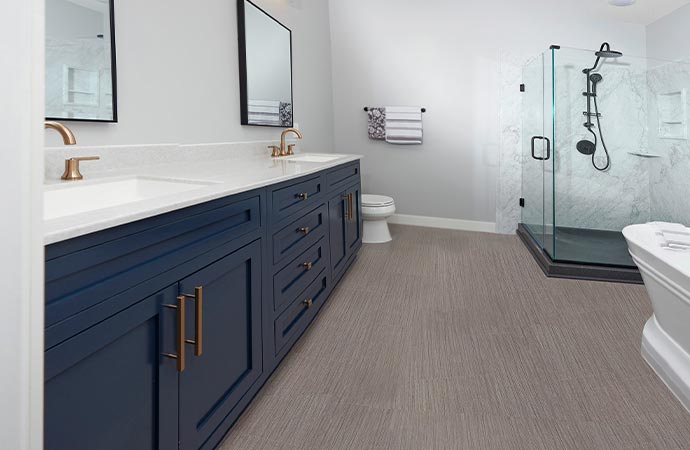 Additional Bathroom Remodeling Services We Offer
There are many reasons to update the bathroom in your home in Crystal Bay. You may simply want to change its look and overall atmosphere, or you may want to improve the value of your home before selling it. If so, then bathroom remodeling is a quick and easy way to achieve these goals. Our bathroom remodeling services include:
Bathroom Design Services: We've completed many bathroom renovation projects over the years. If you're looking for design ideas for the bathroom in your home, get in touch with us so we can give you inspiration and practical advice.
Bathtub Installation: From walk-in bathtubs to freestanding tubs, we offer everything to make your bathtub more appealing and comfortable.
Rely on Great Lakes to Renovate Your Home in Crystal Bay
Get in touch with our team so we can provide you with stress-free and budget-friendly bathroom renovation options. Great Lakes serves the Greater Twin Cities area, including Crystal Bay. You can reach us through our Contact Us page or by calling 952-204-9646. We'll be happy to provide you with expert bathroom renovation assistance.