Financing Options
NO! You Don't Need To Pay For It All At Once
Get Sensible Payment Plans For Remodeling Your Bathroom Project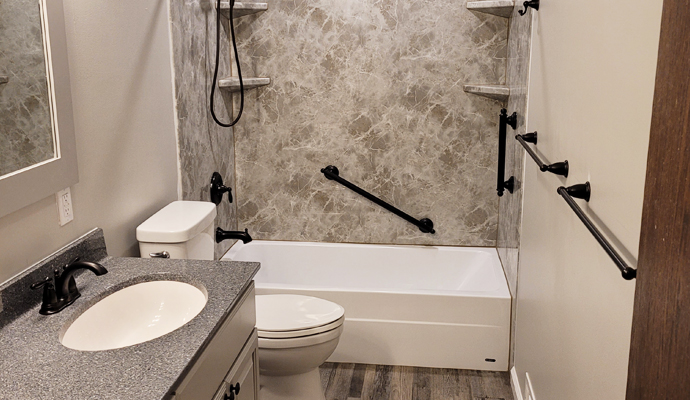 Budgeting your bathroom project is easier than ever with financing and we make it a great option for our customers. Here are some highlights for using financing options to help with remodeling:
We have flexible financing options – it's very rare that we can't find something that will fit your monthly budget.
Over 70% of our customers can finance their home improvement because of our various financing options including our Green Sky Credit Revolving Line of Credit and Synchrony Financial.
We make it easy to apply and approval is usually fast.
Perfect credit is not necessary to get a payment plan. Decent credit will get the job done.
How To Get Started
The first step is to call us for an appointment and set-up a free consultation and quote for your bathroom remodeling project. During the first meeting, our sales consultant will be happy to give you more information about the payment plan options.
Call Great Lakes Home Renovations For A Free Consultation & Quote for Remodeling in Twin Cities
Let Great Lakes Home Renovations help you with master bathroom remodeling or any other bath in your home in the Twin Cities area. Our financing options will help you complete your home improvement project and stick with your budget.
Contact us today at 952-204-9646 to discuss your financing options for remodeling and renovations in Minneapolis - Saint Paul and Twin Cities areas.