Bathroom Remodeling & Bathroom Upgrades in Dayton
Every once in a while, you need to remodel your home according to your changing needs and lifestyle. To get the most out of your home remodeling project, it's best if you call a contractor to handle the job for you. Letting experts take care of it helps to ensure that any renovation or remodeling project is successfully finished on time.
If you are in need of a reliable remodeling contractor with the experience to take care of your upcoming bathroom remodeling or upgrade project, look no further than Great Lakes Home Renovations. Our team is your trusted home renovation partner when it comes to bathrooms. We provide our services to clients across Dayton and throughout the Twin Cities area. To schedule your appointment, call us at 952-204-9646 today!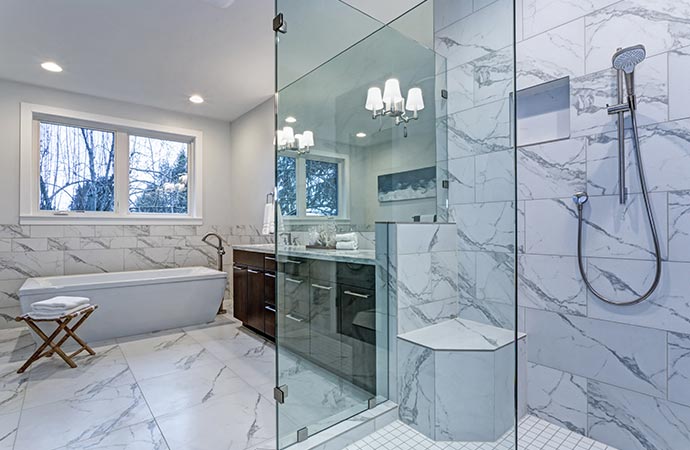 Bathroom Remodeling Services by Great Lakes
Great Lakes Home Renovations specializes in providing homeowners with quality bathroom remodeling services. We can transform the look of an entire area or focus on changing one part of the space. For those in need of a bathroom remodeling service, we provide the following options:
We are committed to making any dream home a reality so that our clients don't have to tackle bathroom improvement projects on their own. In addition to providing renovation services, we assist homeowners in finding financing options that work for them. Rest assured that Great Lakes Home Renovations is here to help in every step of the remodeling or renovation process.
Contact Us to Schedule Your Home Renovation Project in Dayton
Are you planning a remodeling or renovation project in Dayton, OH? Let Great Lakes Home Renovations take care of it for you. Give us a call at 952-204-9646 today. You can even schedule a free evaluation of your property at your earliest convenience. For more information about our services, feel free to visit our Contact Us page and fill out the form. We cater to clients in Dayton and other cities within the Minneapolis-St. Paul area.