Freestanding Tub Installation in Minneapolis
A freestanding tub makes a wonderful addition to a spacious bathroom. The elegance and comfort afforded by a freestanding tub can turn an ordinary bathroom into a haven for relaxation. Great Lakes Home Renovations offers professional freestanding tub installation services in the Greater Twin Cities Area, including Arlington, Buffalo, and Cologne.
Freestanding bathtubs offer more flexibility compared to built-in tubs. This is because they don't need to be installed near a wall, plus they can be placed in the middle of the space to serve as the bathroom's focal piece. Freestanding tubs are finished on all sides, so they look good on all angles. As an authorized distributor of Re-Bath products, we have access to industry-leading products, designs, and cutting-edge ideas for improving the look of your private sanctuary.
You'll need professional service from Great Lakes Home Renovations if you want to install a freestanding tub safely. Aside from getting the tub inside of your home and securing it in place, the project also requires water pipes and drains to be rerouted. You don't have to worry about any of these tasks when you entrust the job to our skilled technicians at Great Lakes. Our team has is well versed in the challenges that come with installing a freestanding bathtub, and you can expect them to do the job properly the first time around.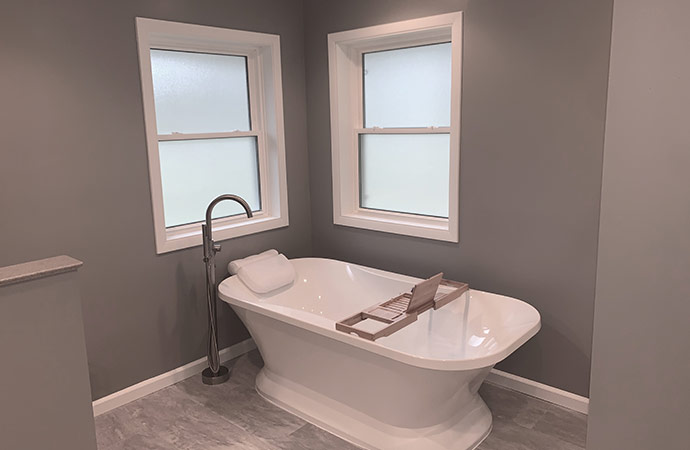 Great Lakes: Renovating Local Bathrooms for Decades
Since 1995, Great Lakes Home Renovations has been providing exceptional home remodeling services in the Greater Twin Cities Area. Take it easy while you let the professionals handle all the work.
Our team of technicians has the tools, training, and experience to tackle all the technical aspects of the installation, as well as troubleshoot any difficulties that the team may encounter during the process in Bloomington, St. Paul, Edina, and Eden Prairie.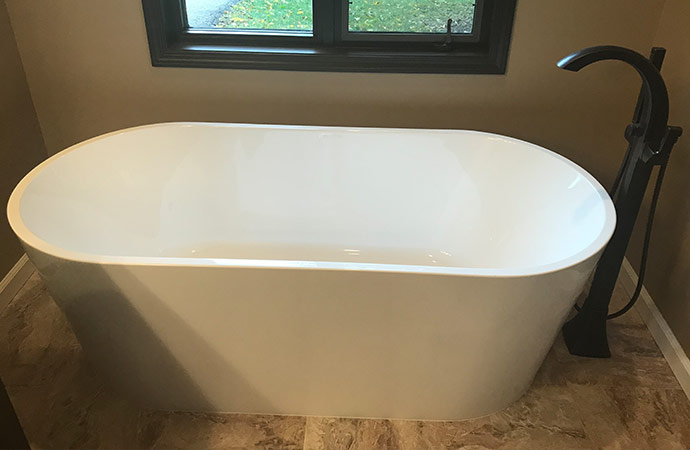 Call Great Lakes to Update Your Home in Bay City or Edina
Great Lakes is the name to trust if you need home renovation services. Our company is the premier contractor when it comes to bathroom remodeling and window and door installation. Our services are available in the Greater Twin Cities Area, including Bay City, Blaine, and Carver. Refresh the look of your home. To get started, give call us today at 952-204-9646. If you prefer, you may send us a message using our Contact Us page.