Re-Bath® Authorized Dealer in Apple Valley
When you are thinking of remodeling your bathroom, it is important for you to use top quality stuff so that it is long lasting and your every visit to the bathroom is pleasant. But there are a lot of brands in the market that provide bathroom materials but the quality does not always live up to the price, which creates a trust issue, making the customers confused on which one to buy.
But here at Great Lakes Home Renovation, we are the authorized dealer of Re-Bath. For a long time now, we have been using their products in our bathroom remodeling projects and have gained very good feedbacks from tons of satisfied customers. This bridges the gap of the issue of trust as Re-bath does not compromise on the quality of their products. Call us today at 952-204-9646 to get your bathroom remodeled with authorized Re-Bath products today!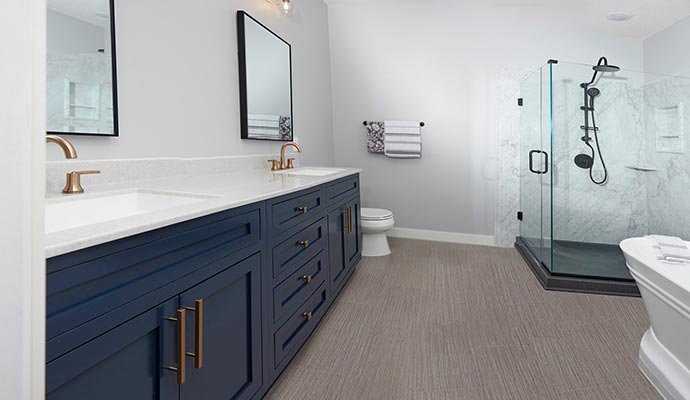 Why Choose Re-Bath Products?
Your home will be more comfortable, stylish, and valuable with a new bathroom from Re-Bath. Old materials and fixtures are removed and replaced with stunning options in a variety of colors and designs as part of our exclusive full bathroom renovation process. You won't have to worry with unreliable contractors, continually shifting deadlines, or unforeseen fees when you use Re-Bath.'