Counter Tops for Your Bathroom in Saint Paul & Maple Lake, MN
The one thing that occupies the center of attraction of a bathroom is its counter top. Bathroom countertop or vanity tops comes into view to anyone who uses your bathroom. Either while washing hands or even just looking at themselves in the mirror, the right-looking countertop can set the mood for the person using your bathroom.
Great Lakes Home Renovations offers the highest quality countertops or vanity tops in all of Minnesota. Upgrade your bathroom countertop today with our exceptional collection of premium bathroom vanity products. Impress and be impressed by the elegance our countertop products bring to your bathroom. Give us a call today at 952-204-9646 to schedule a free in-home appointment.
Redesign Your Bathroom Countertop with Great Lakes Home Renovations
Great Lakes Home Renovations is a licensed home renovation company that specializes in bathroom remodeling, windows & doors, and more. We provide high-grade, affordable, and elegant countertops from industry-leading manufacturers. Our bathroom renovation professionals will custom-install the countertop you like, the way you desire. Let Great Lakes Home Renovations make your dream home a reality.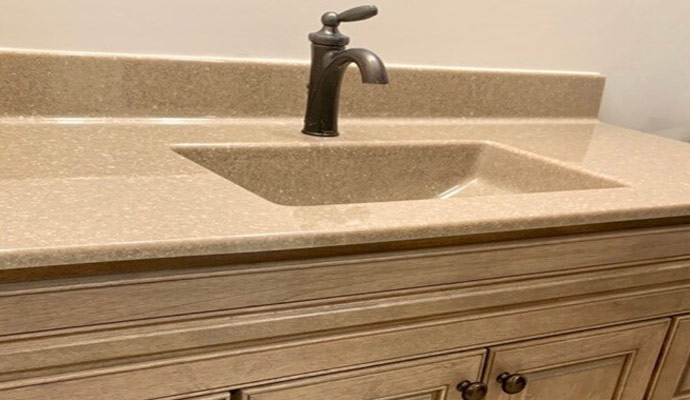 Bathroom Countertop Options We Offer Include
Marble Countertops
Granite Countertops
Solid Surface
Mineral Countertops e.g. Quartz
Composite Countertops
Engineered Stone
Laminate Countertops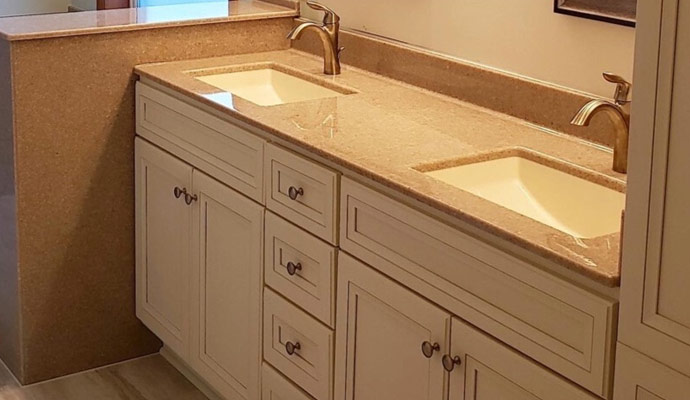 Premium & Affordable Countertops Across Minnesota
Here at, Great Lakes Home Renovations, we provide graceful bathroom countertop options that are rich and vibrant in color. Reimagine your bathroom the way you want, and we will help you achieve it conveniently. Take full advantage of our exclusive bathroom countertops in Minneapolis, Oakdale, Saint Clair, Dayton, and more surrounding areas across Minnesota. Redesigning bathrooms have never been so innovative. If you are interested, call us NOW at 952-204-9646 to explore the various bathroom design ideas.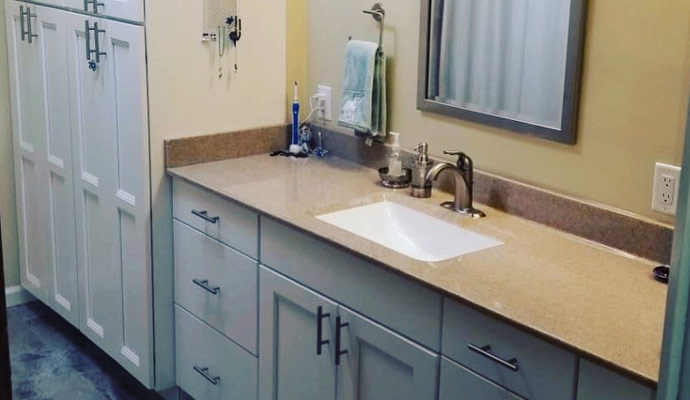 Additional Services We Offer