Bathroom Windows & Remodeling Services in Bethel & Saint Paul, MN
When you have decided to remodel your bathroom, your windows are worth taking a look at as well. After all, windows too can create or ruin a good impression. A beautiful bathroom needs pleasant and elegant windows to go with. Here at, Great Lakes Home Renovations, we provide rich-colored & graceful bathroom windows for our customers across Bethel, Fridley, Saint Paul, Hudson, and more nearby areas in Minnesota.
Professionally Installed & Custom Fitted Bathroom Windows
Great Lakes Home Renovations has been remodeling bathrooms and satisfying our customers' needs flawlessly since 1995. We are a fully certified and licensed home renovation company that specializes in bathrooms, windows, doors, and more. Our favorite part of what we do is helping homeowners turn their dreams into reality.
A bathroom window could imbalance the aesthetics you are going for the overall bathroom. Maybe a larger window would look nice, or maybe a smaller one, or maybe you want a more luxurious feeling window for your bathroom. Our team of experienced specialists will help you find the right one for your bathroom environment. We will custom install the windows so that they go perfectly with what you have in mind. Feel free to give us a call TODAY at 952-204-9646 and schedule your appointment for a free in-home consultation.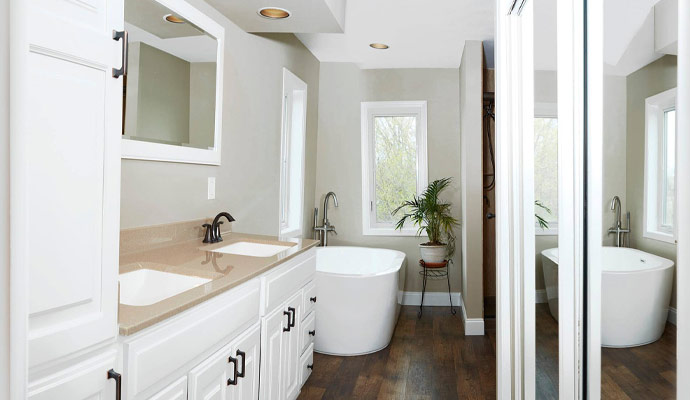 Why Remodel Bathroom Windows With Great Lakes Home Renovations?
Custom Installations - enlarge window space or reduce with our custom window solutions
Matching the Same Energy as Your Bathroom Environment - a wide variety of quality window options ensure you will find the perfect one for your bathroom
Enhanced Beauty & Elegance - exception quality bathroom window and remodeling products from industry-leading manufacturers
Affordable & Convenient - cost-effective prices and superior standard of installation from our team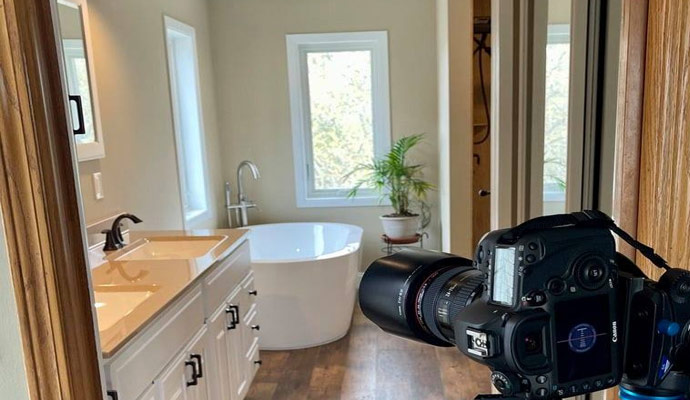 Looking for Bathroom Windows? Give Us a Call TODAY!
When you need elegant bathroom windows, want to improve your overall window area, or even remodel your entire bathroom, our team is on standby to help your vision come true. Moreover, when homeowners come to us for help, we take the time to educate them so they can make an informed decision when choosing new windows - even if they don't hire us. Give us a call at 952-204-9646 for all your home renovation needs including bathroom windows.