We take care of all the details for kitchen and bathroom remodeling
For more than twenty years, Great Lakes Home Renovations has been the premier home remodeling company in Greater Twin Cities Area for homeowners wanting both quality and value. Whether you're looking for new windows, entry or patio doors, or remodeling solutions for your kitchen or bathroom, you can depend on us for superior craftsmanship and beautiful, durable products.
All of the products we install are covered by lifetime manufacturer warranties, and we proudly stand behind all of our products and services. We would never install something in your home that we wouldn't install in our own.
At Great Lakes Home Renovations, we know just where to begin and we have been helping property owners get through the remodeling process quickly and with as much as ease as possible. We offer high-quality remodeling services and products to fit just about any budget and we always pay close attention to detail so the homeowner is always satisfied with the outcome. We are dedicated to helping homeowners bring their bathrooms to life and give them the feel they're going for whether it's modern, minimalistic or even designed to feel like a luxurious spa.
Call us today at 952-204-9646 or click below to learn more about how we can help you. We offer free estimates in Minneapolis, Saint Paul, Apple Valley and throughout the nearby areas!
We can remodel specific parts of your bathroom or the entire bathroom from the ground up. Depending on what you want, we can provide you any of the following options, services and products.
Customer Reviews from Saint Paul
Testimonials from Saint Paul
Initial Presentation Testimonial Saint Paul, MN
The person who came and did the initial presentation as well as the two installers.
Completed Jobs from Saint Paul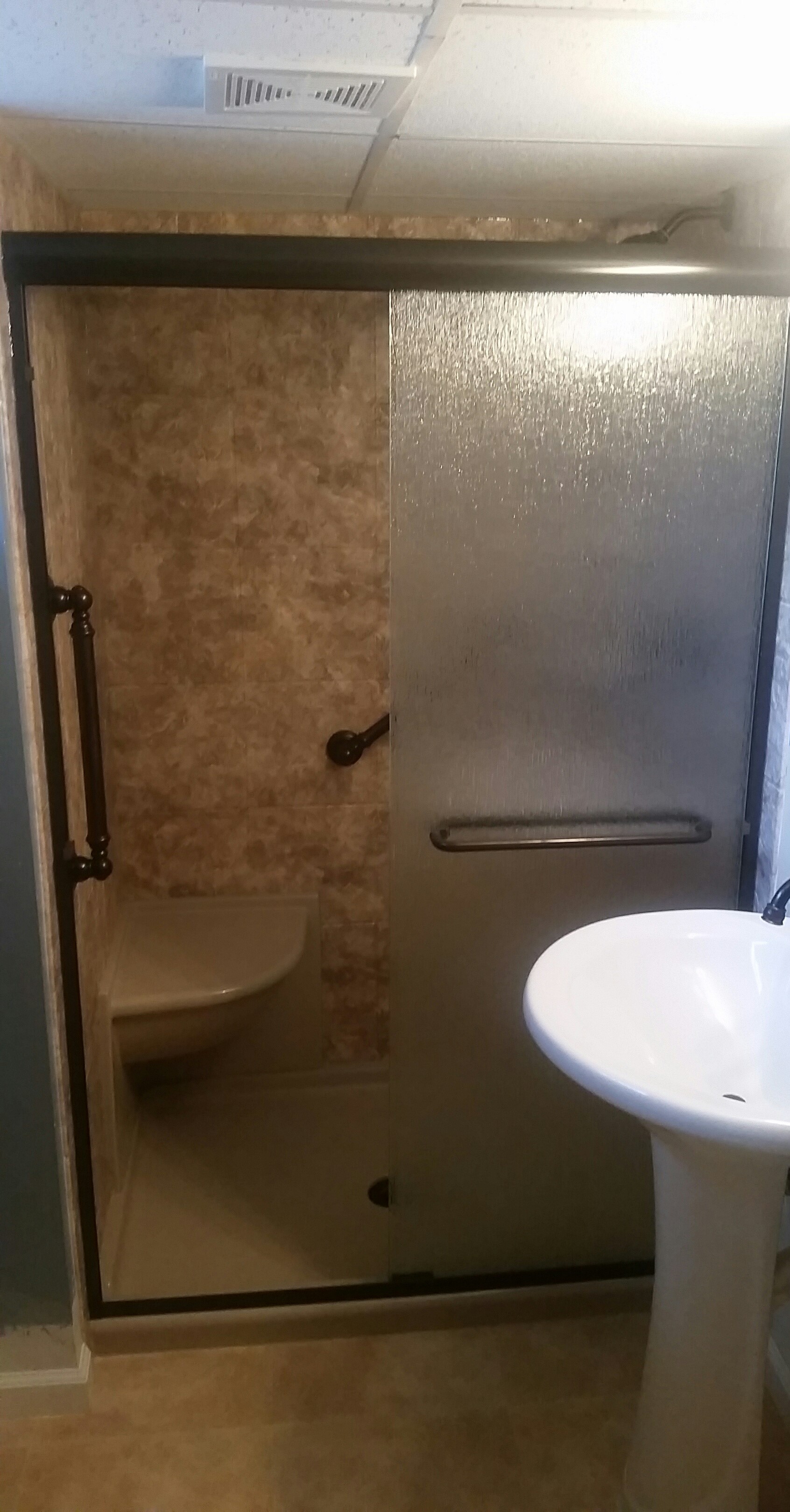 New Basement Shower in Saint Paul
May 11, 2017
Basement showers seem to be an area of opportunity in every home. In this Saint Paul basement we updated the shower by installing a new surround and base along with a shower door and new flooring. The homeowner picked out a new pedestal sink and we installed it for them.
Estimate Requests from Saint Paul
Lynne R. on January 5, 2019 10:55:27am
Hi - Our bathtub which you guys put in Dec 2014 is leaking -- I need to have someone tell me what I need to do to have it repaired. Please give me a call at 651-489-6834. Thanks Lynne Rustad :)
David M. on November 2, 2018 10:36:39am
Hello, I am a homeowner looking to do a full bathroom remodel to the bathroom on my second floor. I'm looking to move a wall to gain some extra space, build a shower/steam-room and redo all of the finishing. Thanks, -David Marcaccini
Paul S. on October 24, 2018 2:16:31pm
Interested in a bathroom remodel
Nelson S. on August 25, 2018 12:03:44pm
Missed call during business hours. please call the customer back.
liz o. on August 9, 2018 7:42:33am
replace tile shower with acrylic
Anne R. on April 30, 2018 8:31:34pm
Recd your name from home advisor. Need to open wall to add shower to small bathroom. Would require putting up and sheet rock 2 shower walls. Acrylic. Would like accurate estimate. This Saturday would be good if available. Please email. Shower 32x32 or 30. I think someone from your placecalled here but I had it mixed up with someplace else.
Jessica N. on January 14, 2018 10:46:45am
I wanted to have someone do an in-home consultation for a window replacement in our kitchen. My husband and I are both available the evening of 1/18, anytime after 5 pm. We may be available the week of the 22-26. Thank you!
JOSIAH O. on January 12, 2018 2:11:20pm
Looking to proceed with a bathroom remodel on the 2nd floor of my home and would like an estimate. I have availability Mon and Tues of next week. Thank you
Chris G. on September 17, 2017 3:35:09pm
I would like to get an estimate for some picture windows at a rental property that I am renovating.
David B. on September 6, 2017 11:45:09am
I am remodeling a small kitchen, 100sq ft. Can I have someone come out and give me a quote. I am in Saint Paul.