Window Materials Used in Apple Valley & Minneapolis
Windows are one of the main additions to the style of your house. Many people have many different preferences, and to fit their style there are a lot of different types of window glass materials. It is important for one to know which one they want and which one will fit their house the best as replacing them later on might be a bit costly.
So for getting the best glass materials for your window in Saint Paul or Apple Valley, you can get all the help and services you need from Great Lakes Home Renovations. Here at Great Lakes Home Renovation, we provide the best type window glass materials for the customers according to their demand so that they can be fully satisfied with the final outcome of their remodeling. Call us today at 952-204-9646 or contact us online to know more about our other services like - Window Replacement, Door Replacement, etc.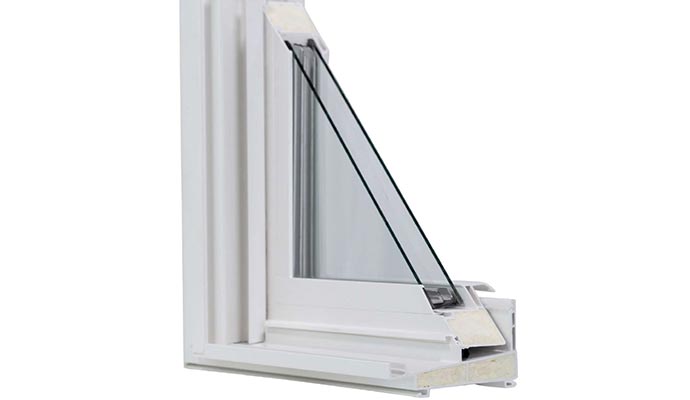 Types of Window Materials
While the window frame material matters, the energy efficiency of your new windows is largely influenced by the glass you choose.
Low-emissive, or Low-E, window glass is made with an invisible metal or metallic oxide layer that reflects heat while still allowing light to pass through. Low-E windows have been shown to improve energy efficiency, reduce fabric fading, and improve overall comfort in your house.
Another approach is to use glass that has been filled with argon. Argon is a non-toxic, odorless gas that is used to prevent condensation and frost from developing on glass windows, as well as to improve soundproofing. To boost energy efficiency, argon gas is poured between the panes of glass in a sealed unit.
The National Fenestration Rating Council (NFRC) issues an energy performance label to all ENERGY STAR windows . Through the U-value, solar heat gain coefficient, and visual transmittance of the windows, the label informs homeowners and contractors about how much heat and light passes through the windows.
Rely on Us for The Best Window Materials in Town
Great Lakes Homes Renovation has been providing top of the line services for a long time to the people of Apple Valley, Minneapolis, and other nearby cities. So if you are in need of any of the services that we provide, call us today at 952-204-9646 or contact us online.