Bathroom Remodeling, Window & Door Replacement in Savage
For more than 20 years, Great Lakes Home Renovations has been the premier home remodeling company in Greater Twin Cities Area for homeowners wanting both quality and value. Whether you're looking for new windows, entry or patio doors, or remodeling solutions for your bathroom, you can depend on us for superior craftsmanship and beautiful, durable products.
All of the products we install are covered by lifetime manufacturer warranties, and we proudly stand behind all of our products and services. We would never install something in your home that we wouldn't install in our own.
At Great Lakes Home Renovations, we know just where to begin and we have been helping property owners get through the remodeling process quickly and with as much as ease as possible. We offer high-quality remodeling services and products to fit just about any budget and we always pay close attention to detail so the homeowner is always satisfied with the outcome. We are dedicated to helping homeowners bring their bathrooms to life and give them the feel they're going for whether it's modern, minimalistic or even designed to feel like a luxurious spa.
Call us today at 952-204-9646 or click below to learn more about how we can help you. We offer free estimates in Minneapolis, Saint Paul, Apple Valley and throughout the nearby areas!
We can remodel specific parts of your bathroom or the entire bathroom from the ground up. Depending on what you want, we can provide you any of the following options, services and products.
Customer Reviews from Savage
James B. from Savage, MN
Reviewed on
Oct 11th, 2019
Excellant workmanship by the installers. Very pleased with outcome. Would highly recommend.
Completed Jobs from Savage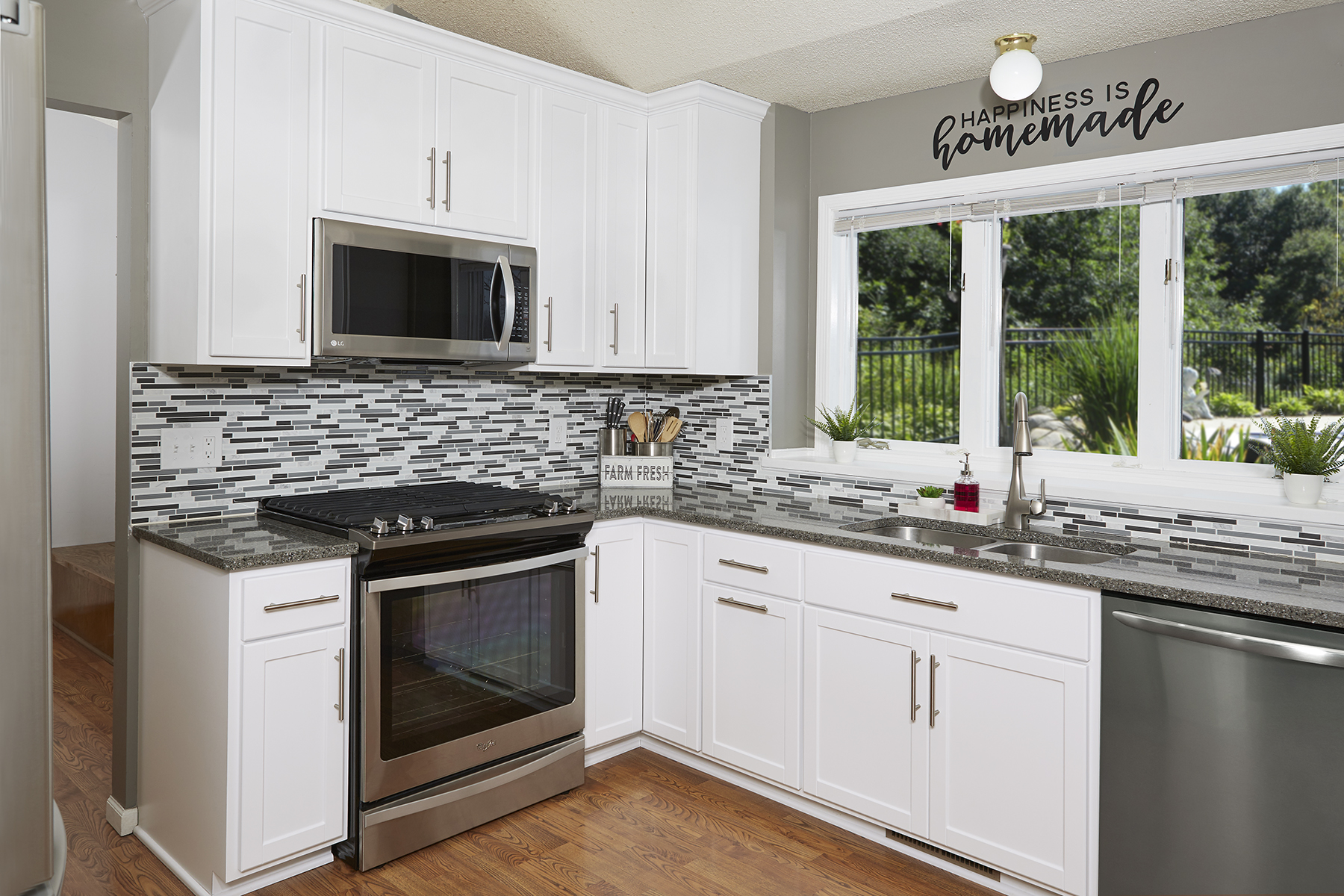 Project of the Year in Savage
January 4, 2018
This gorgeous kitchen completed over the winter. It was so beautiful we knew only professional photography would be able to capture it! We invited our long-time Photographer, Patti Niel and the Designer, Jeff Dunn to the shoot. It took about three hours for the photos and many hours past that for editing and cropping. This is a full tear out with all new cabinetry installed. This customer chose the door fronts in a Shaker pattern which is our best seller.
Estimate Requests from Savage
Paige P. on June 17, 2020 9:08:05pm
Looking to have a bathtub replaced in one bathroom and corner shower enclosure replaced in the master bathroom.
Clare e. on May 31, 2020 4:08:14pm
front door exterior will not close or lock
Kim K. on May 27, 2020 1:00:28pm
We are in the beginning stages of looking at remodeling our master bath. Wouldn't be a complete overhaul, but definitely want to make the shower bigger, possibly get a new tub, new or refacing the cabinets, possibly new flooring and painting. Can we get a free consultation/estimate? Thanks!
Monty S. on April 1, 2020 8:34:47am
A replacement window that Ozzie installed last fall has failed. The side weatherstripping has pulled out again. Please advise.
William W. on September 16, 2019 8:52:09pm
Looking for a kitchen remodel with the addition of a 4 season porch in place of an existing deck. Additionally, I would like to do some lower level changes: the addition of a 4th bedroom, and the removal of a unnecessary wall, which I do not believe is not load bearing Thanks
Ashley S. on October 13, 2018 8:04:51pm
We saw you guys at the State Fair and are interested in getting an estimate.
Deborah O. on May 25, 2018 9:03:40am
Need partial kitchen drafting design and remodel.
Oleg M. on March 3, 2018 11:00:05am
We are looking to update our kitchen cabinets (honey oak) to white as well as purchase new countertops. We are looking for where to start and would like an estimate. Please just let us know what the first steps are. Thanks!
Tori E. on November 6, 2017 7:31:11pm
I am interested in new kitchen cabinets, and also taking out a very small section of wall to make room for an island (about four feet)