Bathroom Remodeling, Window & Door Replacement in Roseville
For more than 20 years, Great Lakes Home Renovations has been the premier home remodeling company in Greater Twin Cities Area for homeowners wanting both quality and value. Whether you're looking for new windows, entry or patio doors, or remodeling solutions for your bathroom, you can depend on us for superior craftsmanship and beautiful, durable products.
All of the products we install are covered by lifetime manufacturer warranties, and we proudly stand behind all of our products and services. We would never install something in your home that we wouldn't install in our own.
At Great Lakes Home Renovations, we know just where to begin and we have been helping property owners get through the remodeling process quickly and with as much as ease as possible. We offer high-quality remodeling services and products to fit just about any budget and we always pay close attention to detail so the homeowner is always satisfied with the outcome. We are dedicated to helping homeowners bring their bathrooms to life and give them the feel they're going for whether it's modern, minimalistic or even designed to feel like a luxurious spa.
Call us today at 952-204-9646 or click below to learn more about how we can help you. We offer free estimates in Minneapolis, Saint Paul, Apple Valley and throughout the nearby areas!
We can remodel specific parts of your bathroom or the entire bathroom from the ground up. Depending on what you want, we can provide you any of the following options, services and products.
Customer Reviews from Roseville
Completed Jobs from Roseville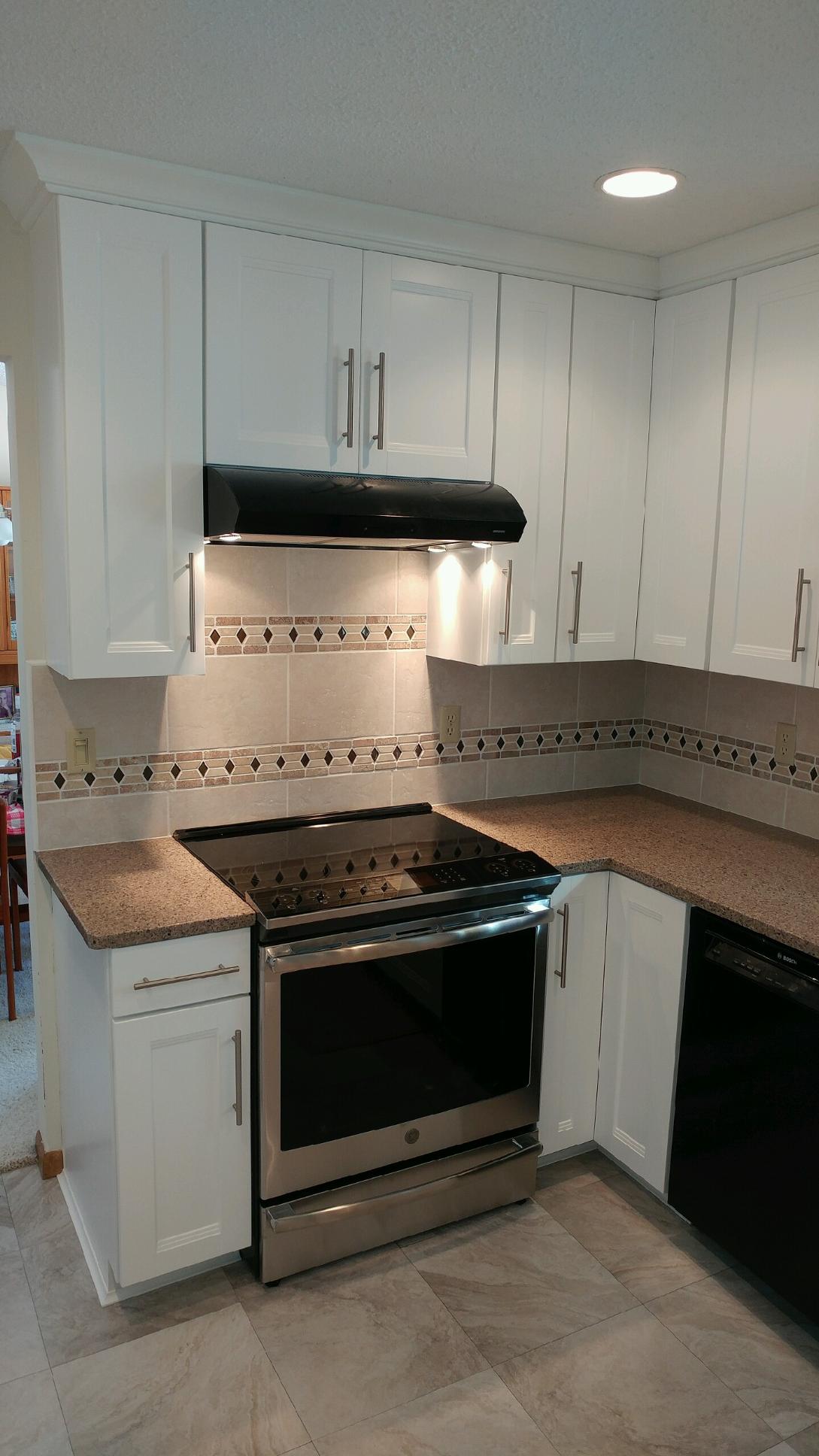 Kitchen Remodel in Roseville
February 1, 2018
These homeowner's desired an updated kitchen that would feel open and airy. This Roseville home had what a lot of our customers have in their kitchens...honey oak. We ordered and installed all new cabinets for them, a new countertop and backsplash.
Estimate Requests from Roseville
Ben P. on May 27, 2020 9:47:34pm
Hello, We have exterior doors size 80x36. We would like to replace them with doors that focus on security and insulation. I would like to replace the front door with a steel door, and the back with a steel door and storm depending on cost. We would like strong frames, reinforced strikers, etc. with hopefully a better R value than the original doors. Do you have suppliers for doors or would we have to provide our own? Thanks Ben
Ellen B. on October 23, 2018 6:36:18am
We are very disappointed in the treatment we received from your project manager. He was rude and would not take any responsibility for the poor finished product on the floor next to the tub. Water would bubble up the paint and he would not acknowledge this was not acceptable. He was rude and did not offer any monetary compensation and we finally said take it out and get out so we will finish it ourselves. Yes, I will share this with all my friends relatives and families. Had he not been such and awful person, I would not do this. Ellen
Bernard and Mary D. on July 14, 2018 2:12:25pm
We recently had a bathroom remodel, work was started on May 21, 2018. Things seemed just fine, until a couple weeks ago, I noticed what looks like rust in one of the corners of the shower. not sure what is going on, but I believe this needs immediate attention. I can text or email you a picture so you can see for yourselves. Please give me a call and let me know how you would like to proceed with this big problem. thank you