Bathroom Remodeling, Window & Door Replacement in Prior Lake
For more than 20 years, Great Lakes Home Renovations has been the premier home remodeling company in Greater Twin Cities Area for homeowners wanting both quality and value. Whether you're looking for new windows, entry or patio doors, or remodeling solutions for your bathroom, you can depend on us for superior craftsmanship and beautiful, durable products.
All of the products we install are covered by lifetime manufacturer warranties, and we proudly stand behind all of our products and services. We would never install something in your home that we wouldn't install in our own.
At Great Lakes Home Renovations, we know just where to begin and we have been helping property owners get through the remodeling process quickly and with as much as ease as possible. We offer high-quality remodeling services and products to fit just about any budget and we always pay close attention to detail so the homeowner is always satisfied with the outcome. We are dedicated to helping homeowners bring their bathrooms to life and give them the feel they're going for whether it's modern, minimalistic or even designed to feel like a luxurious spa.
Call us today at 952-204-9646 or click below to learn more about how we can help you. We offer free estimates in Minneapolis, Saint Paul, Apple Valley and throughout the nearby areas!
We can remodel specific parts of your bathroom or the entire bathroom from the ground up. Depending on what you want, we can provide you any of the following options, services and products.
Customer Reviews from Prior Lake
Rich H from Prior Lake, MN
Reviewed on
Jul 21st, 2010
It was an absolutely great experience from beginning to end. In addition to the quality and professionalism of the people we worked with the quality of the product and their craftmanship was amazing. We no longer have a warm kitchen due solely to the Owens Corning Windows that they sell. The other part that was amazing was their speed and attention to detail. They completed our whole house in less than two days. On the items we wanted them to focus on they did all that was asked and then some. From the owners to the installers it has been a great group to work with.
Completed Jobs from Prior Lake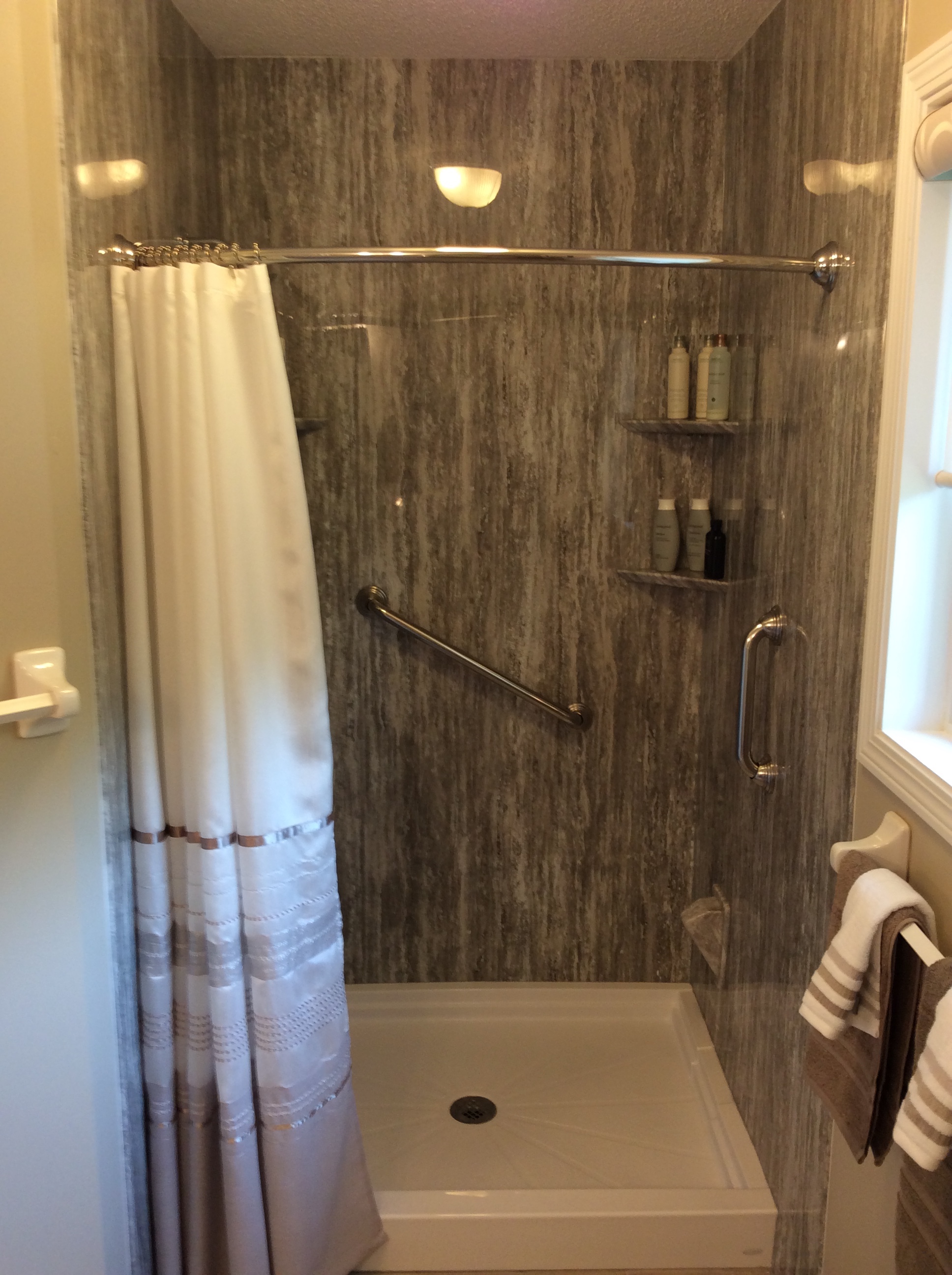 Bathwraps Renovation in Prior Lake
June 21, 2018
Make it a statement! This stunning Bathwraps renovation just finished up in Prior Lake. This color is called Marble Cove and it may look familiar (it is the same color as below!) This beautiful choice looks great with a white base (as shown here) or with any of our base options! This bathroom now looks completely brand new!
Estimate Requests from Prior Lake
Tracey O. on April 13, 2020 11:14:52am
We were referred to you by MN Plumbing.
Patrick A. on February 2, 2019 4:51:20pm
Hello, I am looking for information and an estimate on new windows and doors for my home. I have many windows 1 patio door and 1 entry door I would like to replace. Thank you Patrick
Becky B. on September 17, 2018 10:12:02pm
Becky Berry