We can remodel specific parts of your bathroom or the entire bathroom from the ground up. Depending on what you want, we can provide you any of the following options, services and products.
Customer Reviews from Lakeville
Testimonials from Lakeville
Love The Doors Testimonial Lakeville, MN
I love the doors, I was very satisfied with them.
The Subcontractors Testimonial Lakeville, MN
The Subcontractors and the product itself.
Completed Jobs from Lakeville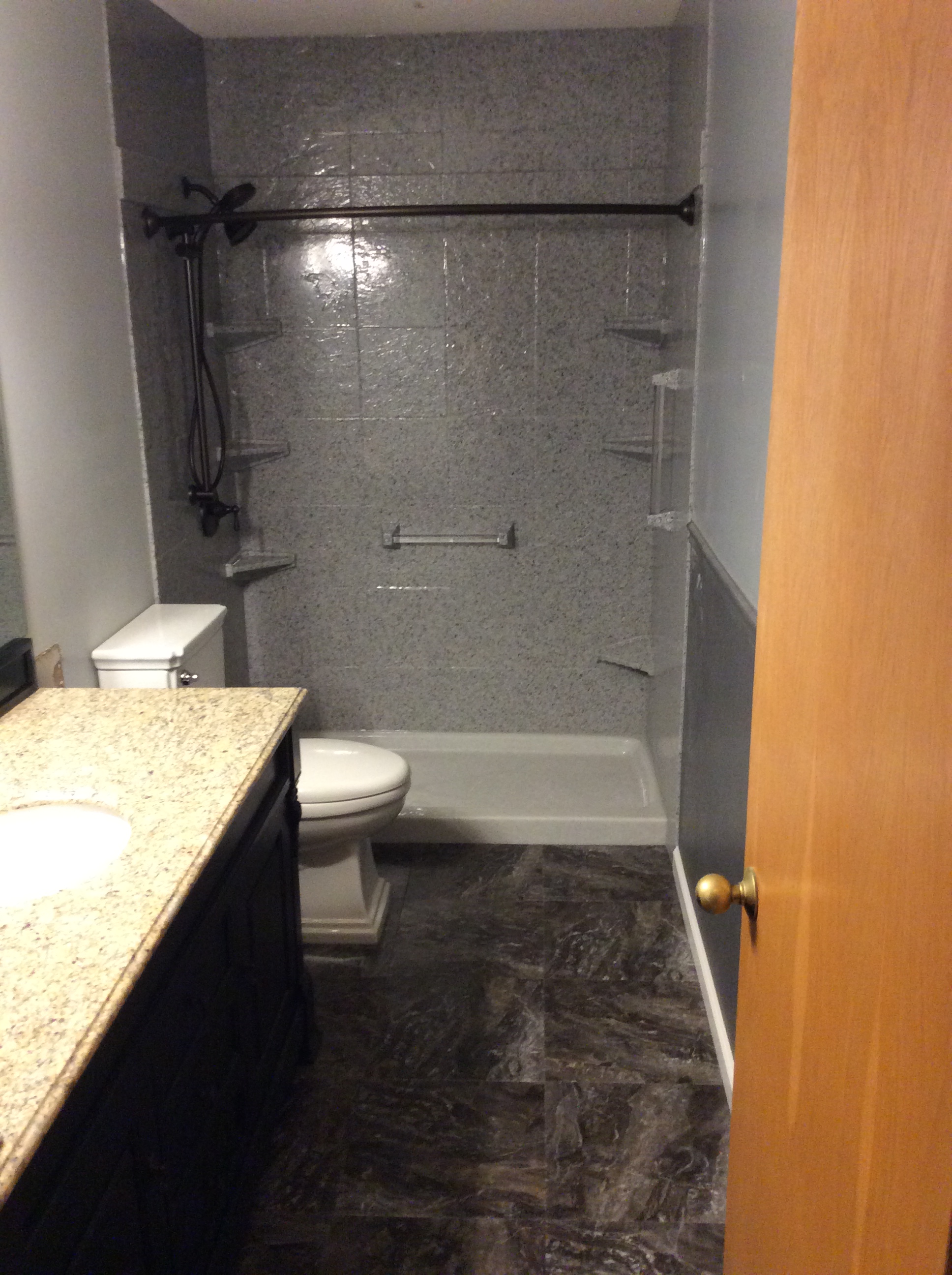 Tub to shower conversion in Lakeville
November 2, 2017
This main bath had old tile and a large tub. The customers decided to covert it to a shower. They liked The Onyx Collection and decided on one of our best-selling colors, Pepper. We also installed a new vanity, toilet and new flooring.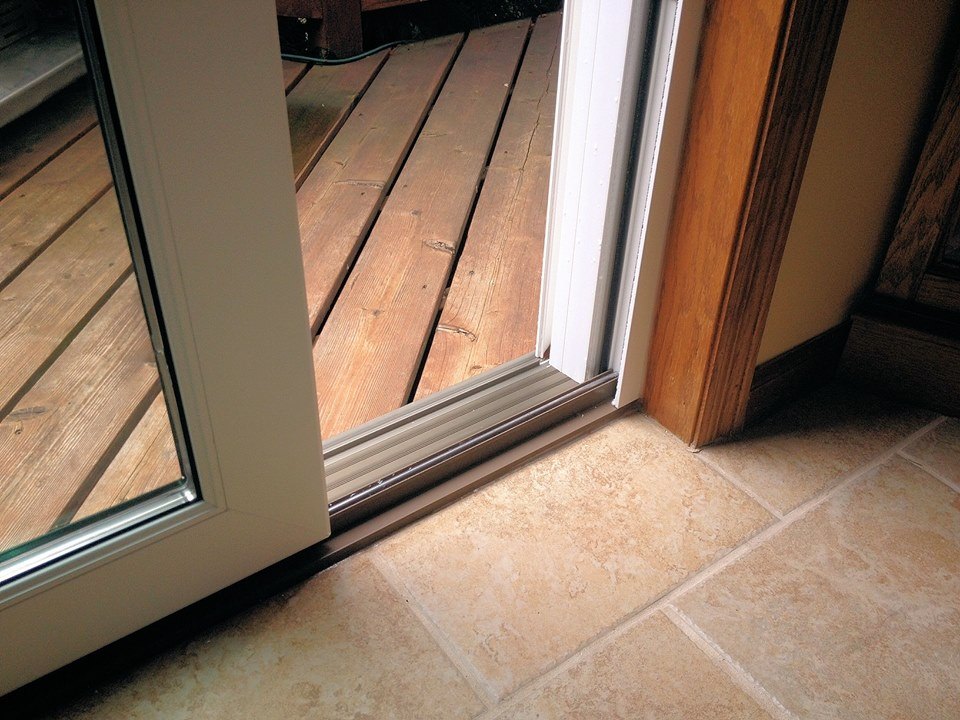 Patio Door Replacement in Lakeville
October 4, 2016
It is not uncommon to find rotting frames and sills when replacing windows and doors. It is always good to get ahead of rotting wood before it does too much damage to a structure. On this patio door we replaced the full frame plus the door.
Estimate Requests from Lakeville
Ron G. on September 18, 2018 7:25:07pm
Hello, I'm looking for a quote on spitting a jack and jill bathroom into 2 separate bathrooms (en suites).
Julie P. on July 18, 2018 2:26:29pm
We purchased windows from you that were put in 2009. We went to open one today and the handle edge pulled loose. Have pic we can send to email address you provide. Please let us know what you can do and when.
Christine T. on July 12, 2018 2:33:57pm
Hi there! My husband, Nick, and I recently bought a home at 21840 Laigle Avenue, Lakeville, MN 55044. The former owners were Lee and Vicki (Friedges) Anderson. Our home has numerous Sunrise brand windows, and we were told by the former owners that they were installed by your company. I recently transferred the warranty for just three Sunrise windows that were installed by you earlier in 2018 in the garage. However, I need to include on that warranty transfer all of the OTHER Sunrise windows that have been installed. I understand that these windows were installed by your company over the course of many years, starting (we believe) in 2002 or thereabouts. In order to include these on the transferred warranty, I need to know from the installer (you guys) which Sunrise-brand windows were installed. I do see the Sunrise name written on many windows in our house, but I need to provide Sunrise with specifics on the type windows that were installed and when. The manufacturer number I was given was 860215. Can you please help me find this information? I did leave a voicemail with your production coordinator, Derek, a couple weeks ago, but haven't heard back yet. Thank you! Christine and Nick Thompson 612-250-1717 tineandnick@gmail.com
Tom M. on June 9, 2018 1:35:33pm
Please contact me by email.
Diane M. on April 18, 2018 12:59:27pm
We are looking to replace 4 windows (2 bedroom, 2 bathroom).
Scott H. on March 27, 2018 2:56:36pm
Remodeling Master Bath. Just starting demo. Need quote on walk in shower install and tiled flooring. In floor heat.
Tonia S. on February 6, 2018 3:59:23pm
We are in need of design ideas and install of a master bathroom remodel.
Mike M. on January 4, 2018 12:56:04pm
Interested in getting a quote to remodel a bathroom to add a steam shower. Do you install steam showers? If so, I would like to arrange a meeting / estimate.
Darin P. on July 8, 2017 12:49:32pm
I would like to do a master bathroom remodel. I talked with a guy at the booth for pan-o-prog and was encouraged to hear you also do windows and kitchens. These are the three projects we want done in the near future, starting with the bathroom.
Melissa E. on June 13, 2017 8:39:39am
My parents referred me from Jeff Hanson...they mentioned their would be a discount for us and a referral for them. I am home tomorrow and available between 8-9:30 and then between 2-3:30 if that works. Otherwise I am available Thursday between 5-6. Thanks!