Bathroom Remodeling, Window & Door Replacement in Golden Valley
For more than 20 years, Great Lakes Home Renovations has been the premier home remodeling company in Greater Twin Cities Area for homeowners wanting both quality and value. Whether you're looking for new windows, entry or patio doors, or remodeling solutions for your bathroom, you can depend on us for superior craftsmanship and beautiful, durable products.
All of the products we install are covered by lifetime manufacturer warranties, and we proudly stand behind all of our products and services. We would never install something in your home that we wouldn't install in our own.
At Great Lakes Home Renovations, we know just where to begin and we have been helping property owners get through the remodeling process quickly and with as much as ease as possible. We offer high-quality remodeling services and products to fit just about any budget and we always pay close attention to detail so the homeowner is always satisfied with the outcome. We are dedicated to helping homeowners bring their bathrooms to life and give them the feel they're going for whether it's modern, minimalistic or even designed to feel like a luxurious spa.
Call us today at 952-204-9646 or click below to learn more about how we can help you. We offer free estimates in Minneapolis, Saint Paul, Apple Valley and throughout the nearby areas!
We can remodel specific parts of your bathroom or the entire bathroom from the ground up. Depending on what you want, we can provide you any of the following options, services and products.
Customer Reviews from Golden Valley
Holly A from Golden Valley, MN
Reviewed on
Mar 20th, 2017
We recently had a new bathroom complete by this company. We could not be more pleased with the process and end result
They gutted the old bathroom and installed new drywall, tub, and surround.
The time frames they gave us at the outset were exact. They followed through with everything the sales person stated.
The installer was EXCELLENT! I can not say enough how professional and skilled he was. He showed up each and every day on time and always called when he was on his way in the morning. He was informative of his process and open to all of my questions. The mudding and taping was seamless and all other work completed was thorough and impeccable quality.
I was prepared for and expecting some issues along the way. I can be picky and am critical of details. I could not say one negative thing. I was so pleasantly surprised and impressed.
Every person that we spoke to during the process was friendly and helpful. They returned calls promptly and were able to answer all questions we had about the install.
I would not hesitate to recommend them to family/friends and I will also use them in the future for any home updates.
Tony J from Golden Valley, MN
Reviewed on
Jun 18th, 2016
We just had a huge picture window replaced on our home yesterday, and we could not be happier with the install and service we have received from this company. Fast install, awesome workers! Pricing is great, and the windows they install have a lifetime, fully transferable warranty. I would recommend these guys to anyone who is looking to replace one, or all of the windows in their home!
Completed Jobs from Golden Valley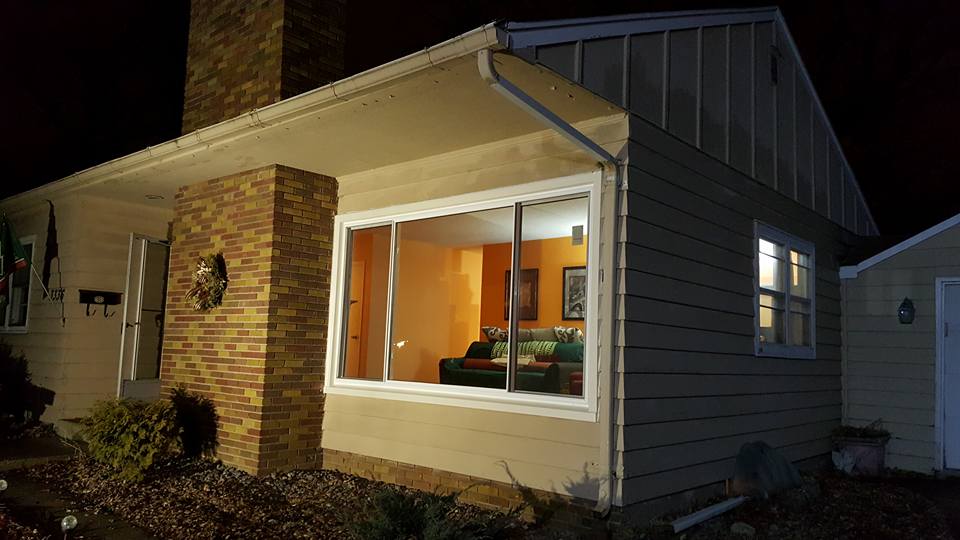 New Front Window in Golden Valley
March 10, 2014
Many people do not replace all of their windows at one time. The nice thing about replacing windows is that you don't have to spend the money to replace everything. Many of our homeowners complete window projects in phases. This home in Golden Valley is a great example of a family who has replaced windows in phases. This photo is a great before and after of their front window
Estimate Requests from Golden Valley
Andrew D. on September 23, 2019 12:17:00pm
Want to get an estimate on bathroom remodel. Removing old hot-tub and shower, putting in new shower with 2 (or more) showerheads. Saw your booth at the State Fair.
Jeremy B. on July 30, 2019 5:57:31am
Hello. I'm looking for an estimate to replace the large window and adjoining side windows in the living room. The house is unoccupied so you can stop by there anytime. Just go to the backyard and you'll see the windows I'm referring to. Thanks!