Bathroom Remodeling, Window & Door Replacement in Edina
For more than 20 years, Great Lakes Home Renovations has been the premier home remodeling company in Greater Twin Cities Area for homeowners wanting both quality and value. Whether you're looking for new windows, entry or patio doors, or remodeling solutions for your bathroom, you can depend on us for superior craftsmanship and beautiful, durable products.
All of the products we install are covered by lifetime manufacturer warranties, and we proudly stand behind all of our products and services. We would never install something in your home that we wouldn't install in our own.
At Great Lakes Home Renovations, we know just where to begin and we have been helping property owners get through the remodeling process quickly and with as much as ease as possible. We offer high-quality remodeling services and products to fit just about any budget and we always pay close attention to detail so the homeowner is always satisfied with the outcome. We are dedicated to helping homeowners bring their bathrooms to life and give them the feel they're going for whether it's modern, minimalistic or even designed to feel like a luxurious spa.
Call us today at 952-204-9646 or click below to learn more about how we can help you. We offer free estimates in Minneapolis, Saint Paul, Apple Valley and throughout the nearby areas!
We can remodel specific parts of your bathroom or the entire bathroom from the ground up. Depending on what you want, we can provide you any of the following options, services and products.
Customer Reviews from Edina
Judy from Edina, MN
Reviewed on Review Central
Aug 11th, 2015
We are very pleased with our remodeled bathroom, it is beautiful and was completed in only four days. All who worked on the project were professional, efficient, pleasant, punctual, neat and well trained craftsmen. We are happy we remodeled because there was some water damage found and it was taken care of before the new shower was installed.
John P from Edina, MN
Reviewed on
Jun 5th, 2014
We have them out twice in the last 7 years. We are very happy with the product, the service, and the price. They have done excellent work, and provided value to us. The interactions with them was very good, and we have recommended them several times.
Testimonials from Edina
Satisfied With the quality Testimonial Edina, MN
I was most satisfied with the quality of the materials that
Completed Jobs from Edina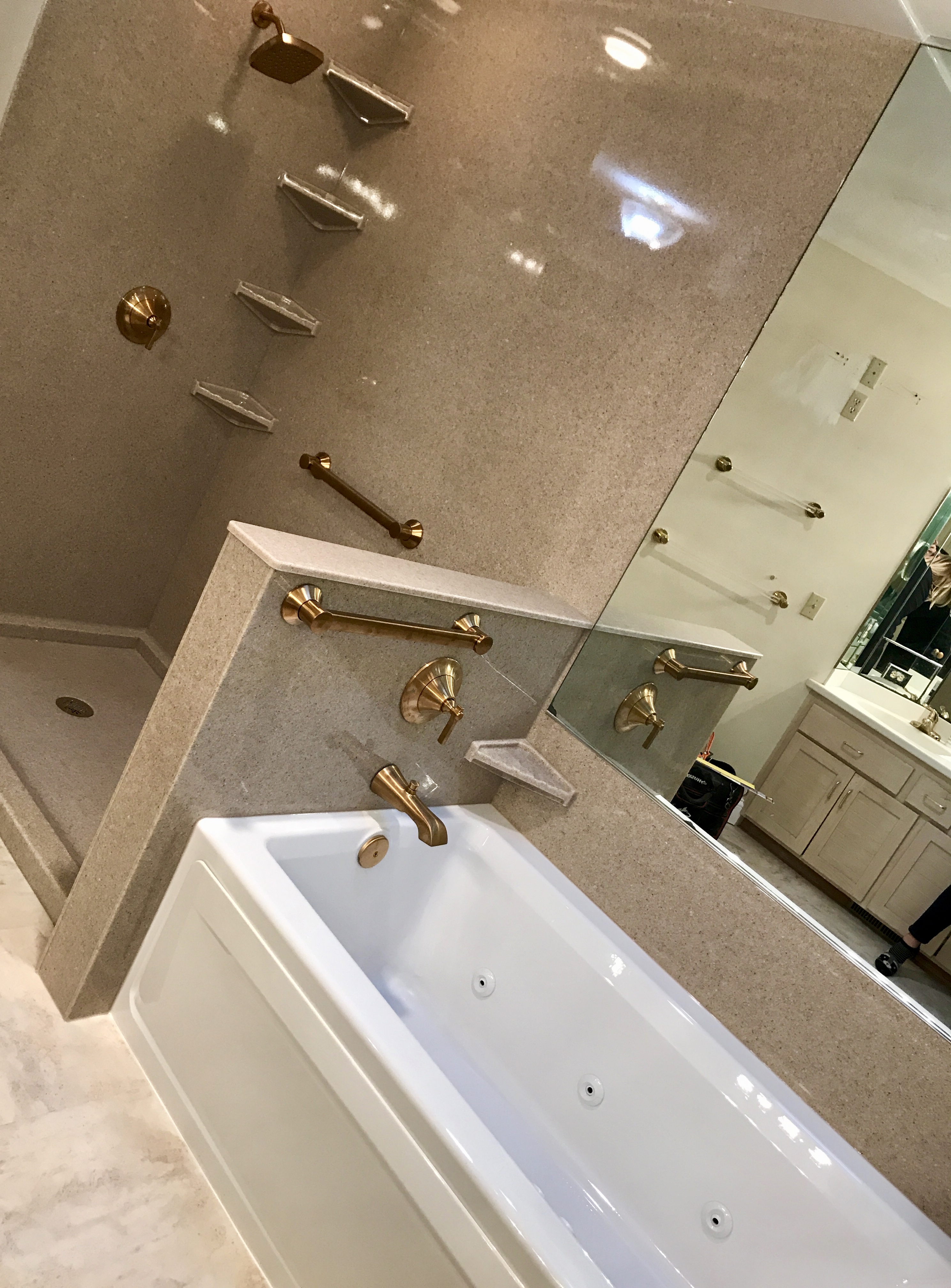 Master Bathroom Remodel in Edina
November 13, 2019
We tore out their old jacuzzi and shower and installed a new jacuzzi tub and walk-in shower, new flooring and a new toilet. We helped them customize their bathroom with beautiful, gold fixtures and colors that match their style and comfort. Custom grab bars, shelves and a corner bench.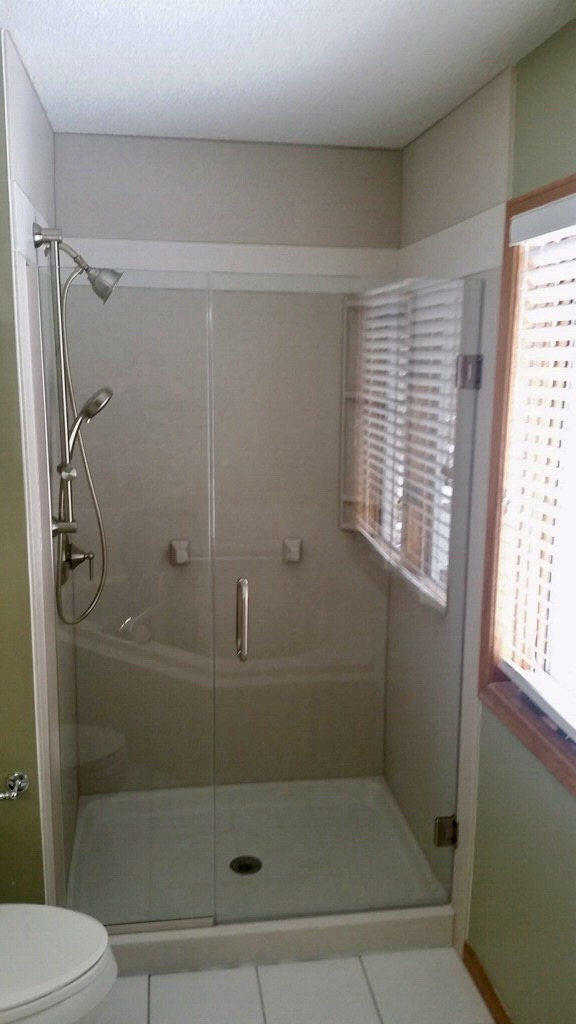 Onyx Job in Edina
December 15, 2017
After explaining our product line, the customer liked that our surrounds go all the way to the ceiling. (This protects the drywall from heat and moisture.) However, after the technical measure, our senior Technican determined these panels wouldn't be able to fit through the door frames. To make it right for the customer, we incorporated an accent strip, which enabled us to cut the panels down to fit through the door, while still going all the way to the ceiling. The color shown here is called Low Tide.
Estimate Requests from Edina
Stephanie P. on August 7, 2019 2:29:56pm
The reason for the consult is a shower replacement in the master bath.
CHARLES P. on October 19, 2018 1:45:53pm
Hi, I found you on the internet. If interested, can you please contact me and send an email address so I can send you some design plans for a porch project? Horizontal dimensions are approx 22' x 14''; free-standing structure connected to house and supported by posts at corners. House does not need to provide support. Douglas fir timbers with steel roof. Thanks!