Bathroom Remodeling, Window & Door Replacement in Burnsville
For more than 20 years, Great Lakes Home Renovations has been the premier home remodeling company in Greater Twin Cities Area for homeowners wanting both quality and value. Whether you're looking for new windows, entry or patio doors, or remodeling solutions for your bathroom, you can depend on us for superior craftsmanship and beautiful, durable products.
All of the products we install are covered by lifetime manufacturer warranties, and we proudly stand behind all of our products and services. We would never install something in your home that we wouldn't install in our own.
At Great Lakes Home Renovations, we know just where to begin and we have been helping property owners get through the remodeling process quickly and with as much as ease as possible. We offer high-quality remodeling services and products to fit just about any budget and we always pay close attention to detail so the homeowner is always satisfied with the outcome. We are dedicated to helping homeowners bring their bathrooms to life and give them the feel they're going for whether it's modern, minimalistic or even designed to feel like a luxurious spa.
Call us today at 952-204-9646 or click below to learn more about how we can help you. We offer free estimates in Minneapolis, Saint Paul, Apple Valley and throughout the nearby areas!
We can remodel specific parts of your bathroom or the entire bathroom from the ground up. Depending on what you want, we can provide you any of the following options, services and products.
Customer Reviews from Burnsville
Testimonials from Burnsville
Finished Product Testimonial Burnsville, MN
We are already utilizing the bedroom for a visitor and he like we were impressed that it is a finished product with very minimal effort on our part.
Best Companies Testimonial Burnsville, MN
They are one of the best companies I've ever used.
Completed Jobs from Burnsville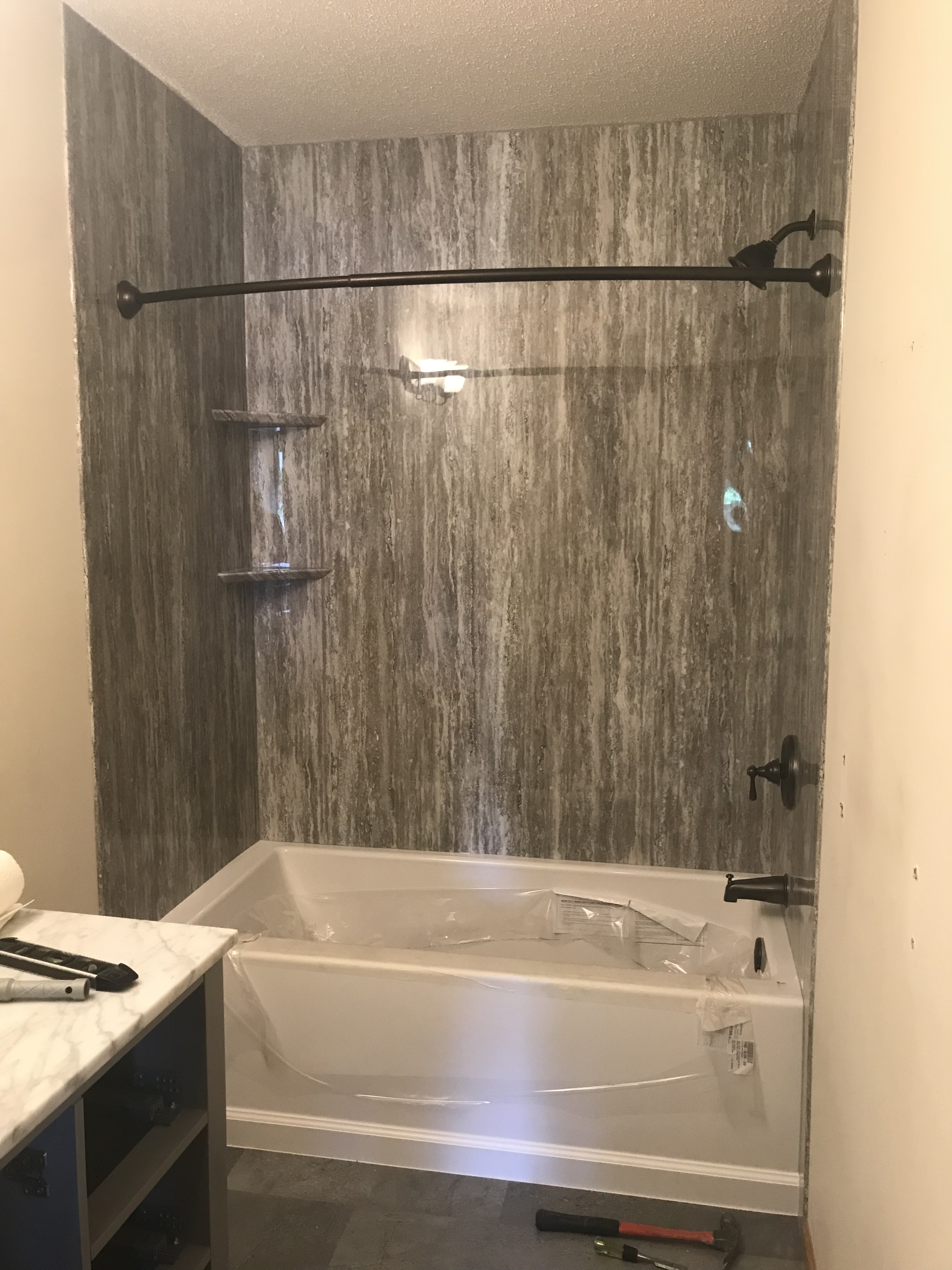 Bathwraps Project in Burnsville
June 12, 2018
We walked them through our exclusive Bathwraps product line which is a full acrylic surface that is completely non-porous. The benefits of this being, that water residue and soap scum cannot adhere to it. This makes cleaning the bathroom so much easier since it eliminates scrubbing.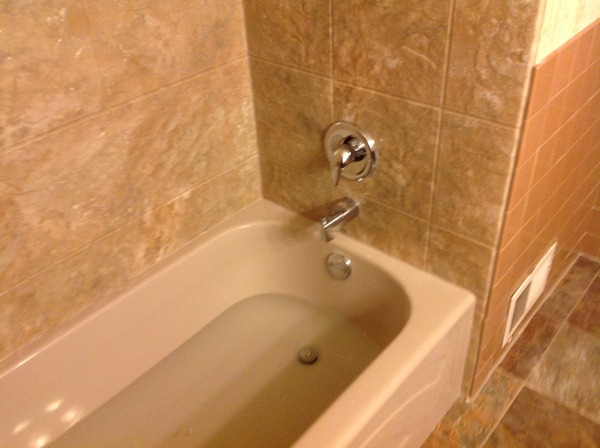 Bathroom Update in Burnsville
May 1, 2016
Before, During & After of a Bathroom Update in Burnsville. Tile surround and tub were removed and replaced with a beautiful, easy-to-clean acrylic surround and new tub from Bath Planet. We believe it is important to remove rather than just cover-up your tile to make sure no damage has occurred. Flooring was also removed and replaced with DuraCeramic tiles.
Estimate Requests from Burnsville
samuel r. on January 17, 2020 10:06:27am
please notify me when to expect the factory rep to see my window and let BBB know also
Taylor R. on December 27, 2019 11:30:22am
We are looking for a quote for a basement bathroom project. Would like a contractor to come out today or the week of Jan 6th. Thank you.
Alexander X. on August 26, 2019 6:36:13pm
Need one or two bathroom remodels. (Shower, tub, vanity, floor)
Patty B. on June 15, 2019 9:58:04am
I live in a old buiding and would love to have something nice.
ALAN C. on May 2, 2019 5:52:22pm
I'm a returning customer and have 5 basement windows I would like to replace. Each window is about 30x18. I would like to discuss what options are available as a replacement and the estimated cost. Thank you.
Joanna L. on April 22, 2019 11:23:24am
It is easiest to reach me by email!
Kathy H. on August 14, 2018 11:17:00am
I'm interested in talking with someone regarding bathroom updates (3) , bedroom add, water damage repair, egress window opening, etc.
Cathy J. on August 3, 2018 7:46:09pm
We will visit you at the state fair. Where will you be located?
Judy E. on July 8, 2018 10:00:38am
I had an appt set for Wed @ 5:30. I need to CANCEL this appt. I am unable to proceed at this time. I will contact you in the future when and if I am able to proceed. Thank you Judy Ellingson I
Tandra J. on June 17, 2018 1:39:57pm
Would like someone to come out and redisuss options.