We take care of all the details for kitchen and bathroom remodeling
For more than twenty years, Great Lakes Home Renovations has been the premier home remodeling company in Greater Twin Cities Area for homeowners wanting both quality and value. Whether you're looking for new windows, entry or patio doors, or remodeling solutions for your kitchen or bathroom, you can depend on us for superior craftsmanship and beautiful, durable products.
All of the products we install are covered by lifetime manufacturer warranties, and we proudly stand behind all of our products and services. We would never install something in your home that we wouldn't install in our own.
At Great Lakes Home Renovations, we know just where to begin and we have been helping property owners get through the remodeling process quickly and with as much as ease as possible. We offer high-quality remodeling services and products to fit just about any budget and we always pay close attention to detail so the homeowner is always satisfied with the outcome. We are dedicated to helping homeowners bring their bathrooms to life and give them the feel they're going for whether it's modern, minimalistic or even designed to feel like a luxurious spa.
Call us today at 952-204-9646 or click below to learn more about how we can help you. We offer free estimates in Minneapolis, Saint Paul, Apple Valley and throughout the nearby areas!
We can remodel specific parts of your bathroom or the entire bathroom from the ground up. Depending on what you want, we can provide you any of the following options, services and products.
Customer Reviews from Apple Valley
Testimonials from Apple Valley
Completed Jobs from Apple Valley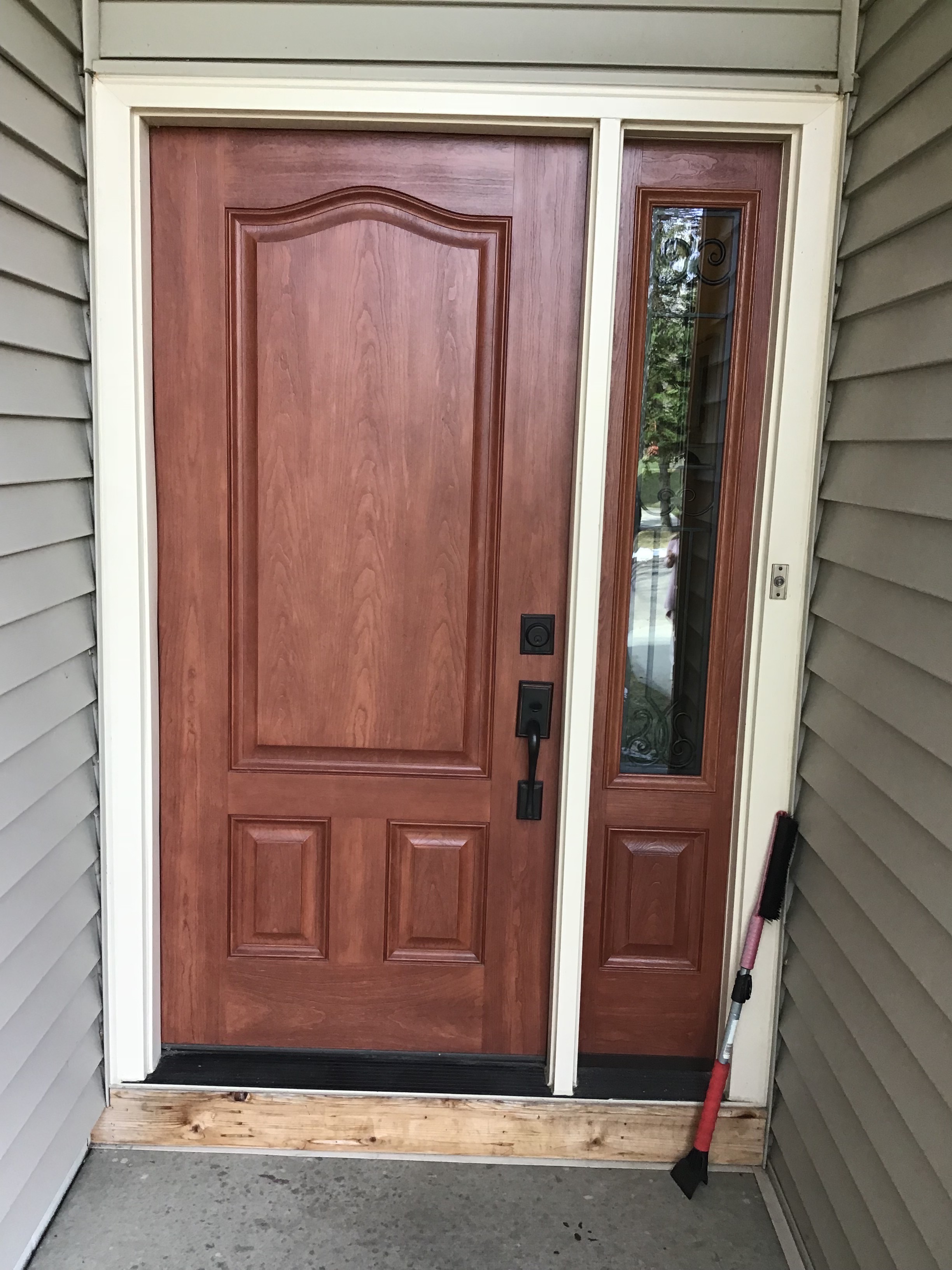 New Entry Door in Apple Valley
Not Completed Yet
ProVia has been crafting quality front doors, available in custom sizes and finishes.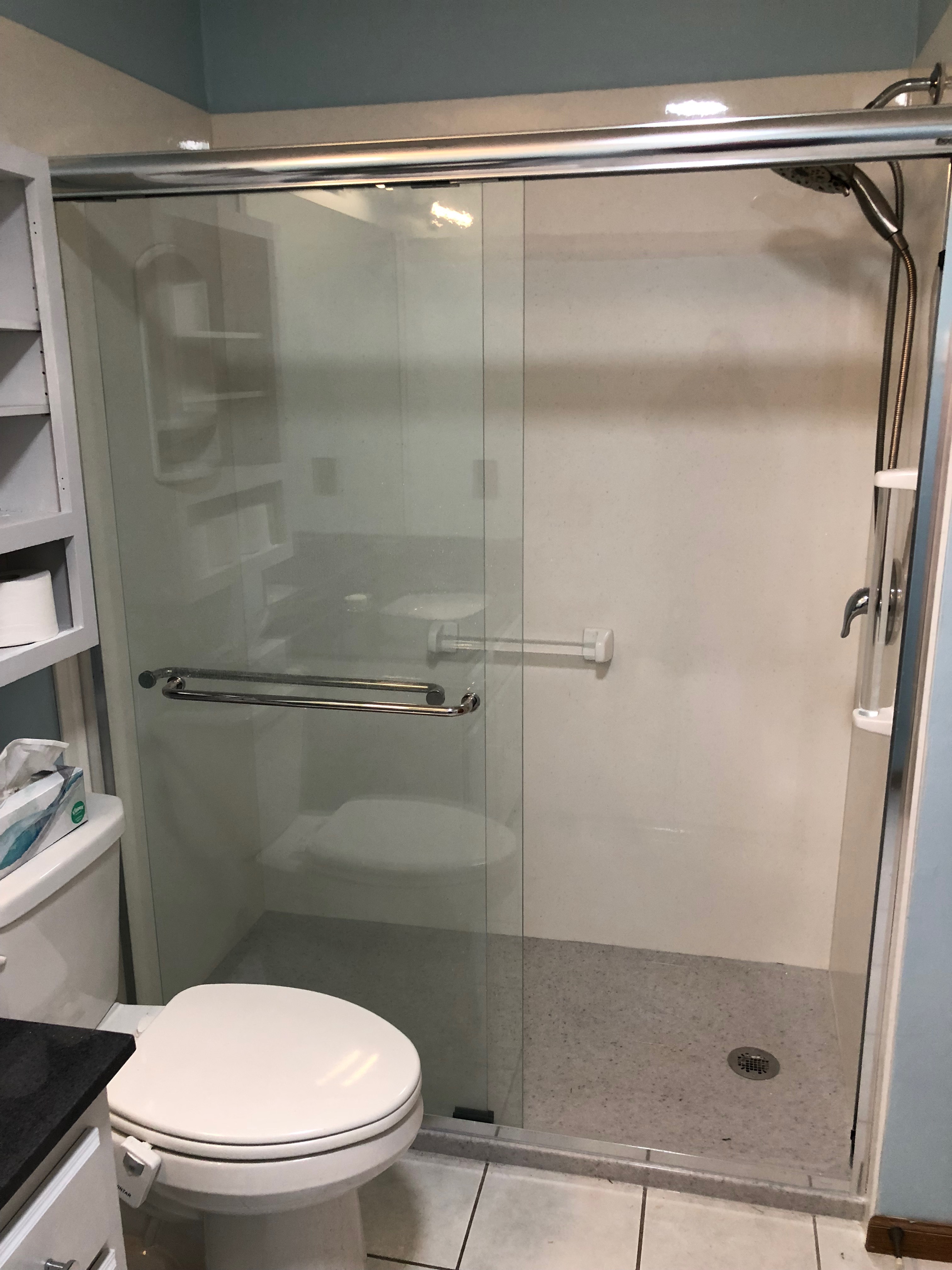 Bathroom Remodel in Apple Valley
January 12, 2018
This homeowner had an upcoming surgery and knew her current bathroom would be impossible to use during her recovery. This bathroom was scheduled so that when she was released from the hospital, it was ready! Her former fiberglass tub was to difficult to step up and over and no handles meant no additional support. Our Design Consultant recommended a tub to shower conversion with a low-threshold basin so stepping would be easier. We also installed two comfort-height grab bars. A clear-glass shower door completes the look and keeps this small bath feeling open!
Estimate Requests from Apple Valley
Shawn R. on June 18, 2019 11:24:39am
8 windows needs to replaced in front of house. Also, we would like to extend the front porch.
Amanda L. on May 14, 2019 8:30:00am
Hi there! I'm looking to get a quote for a piece of cut glass for a cabinet. The piece of glass is 32" x 7.5" with a slight curve. I can send a picture if you request. Thank you!
Andrew D. on April 24, 2019 10:35:28am
Looking for an estimate on a shower removal and installation.
Laurie H. on April 24, 2019 5:04:36am
Looking to replace front entry and storm door. Entry door with full view (blind between the glass). Storm Door full view with retractable screen. Can purchase door separately, install only or see what your options are.
Nicholas F. on March 27, 2019 10:32:17pm
Looking to complete a remodel of my basement
David R. on March 25, 2019 1:12:27pm
We are having you remodel a bath for us soon and I have a light switch I'd like moved when the electrician is in and am wondering how much that'd cost. I have a picture to share if you have an email to send it to.
Emily M. on March 11, 2019 10:06:03am
Looking to get an estimate on a shower/bath replacement
julie n. on February 23, 2019 10:21:21pm
looking for someone to come provide some ideas and estimates for our master bathroom.
Peter R. on February 20, 2019 10:47:37am
Hello. I am looking to get a free estimate on remodeling my upstairs bathroom. Looking for a full remodel. New tub, toilet, vanity, sink and floor. Please let me know availability in the evenings after 5:30pm for an estimate, if available. Thank you
Sue S. on February 13, 2019 7:32:58am
Bathroom remodel. Do you do the complete remodel or just the shower, tub replacement?
Awards won in Apple Valley